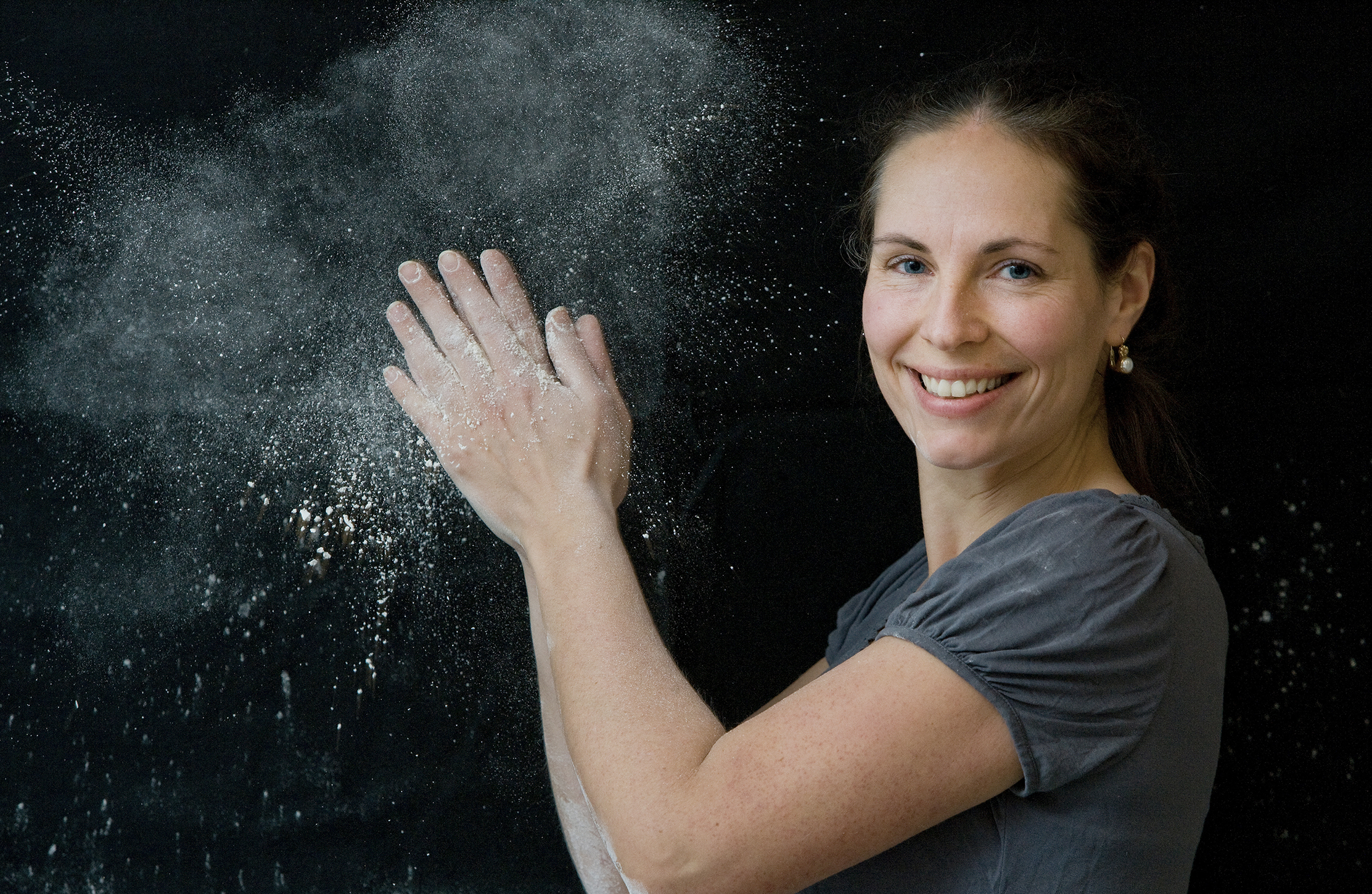 The good people behind this family-owned mill came to us before they even had a name. All they had was the ambition to make the world's best flour.
We got this assignment back in the days when every organic product came in brown cardboard packaging, preferably with a home-made woodcut slapped on the side. We decided it was time for a change, so we went with a clean off-white look – the color of pure flour. For the symbol, we decided on a modern version of the mill wheel.
When the design first hit the shelves, it caused an uproar. Some said it looked more like detergent than flour, and supermarket execs feared that it was unsellable, but Skærtoft Mølle didn't waver. And we'd like to think that history has proved them right. Over the years they have won multiple awards for their flour – and the packaging has won Den Danske Designpris and the honorary award Design Matters, given for design that drives business.
In collaboration with
Claus and Stine Skytte, Hanne Risgaard, Marie Louise Risgaard, Jørgen Bonde and Mikkel Lemvig.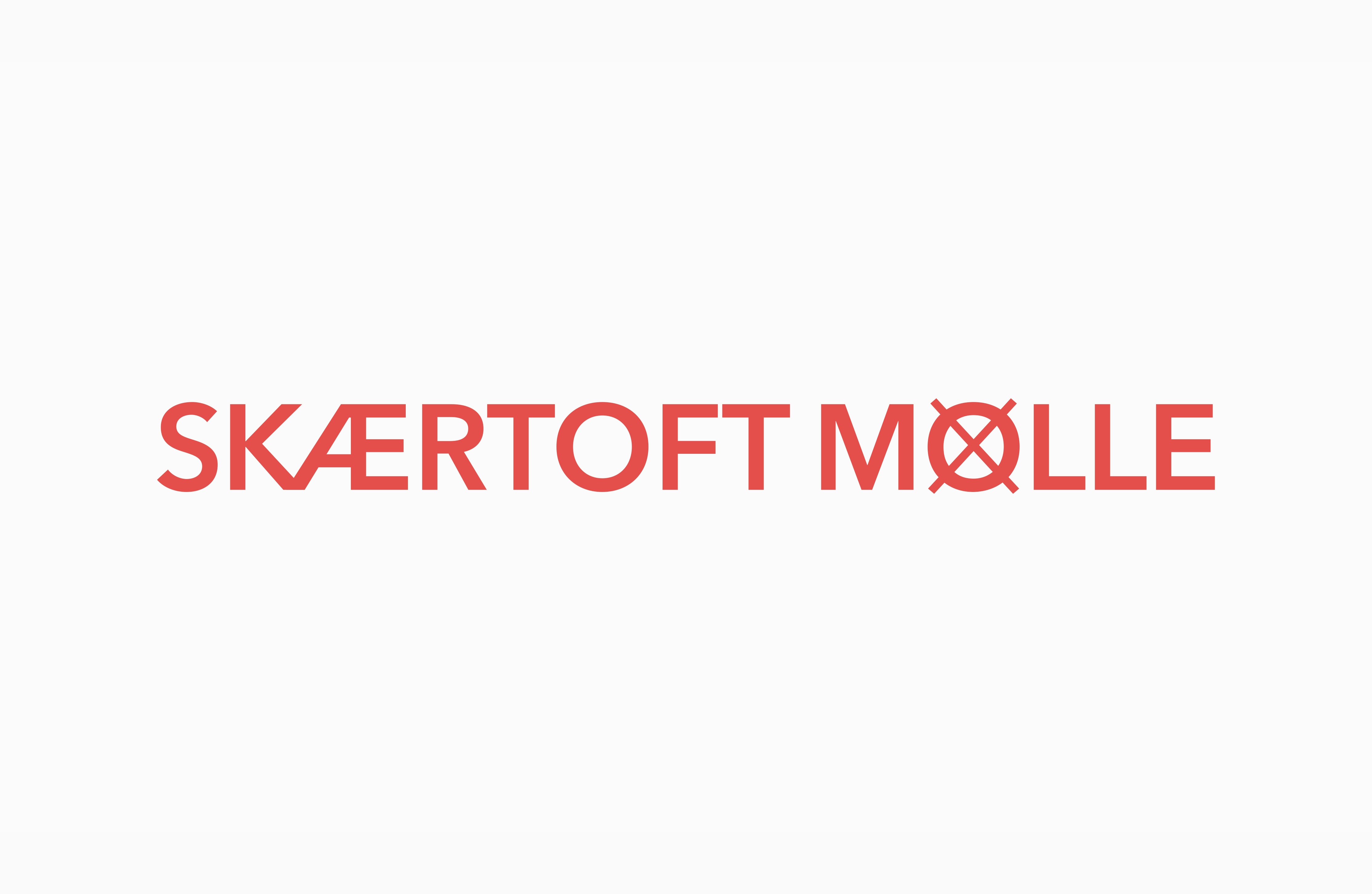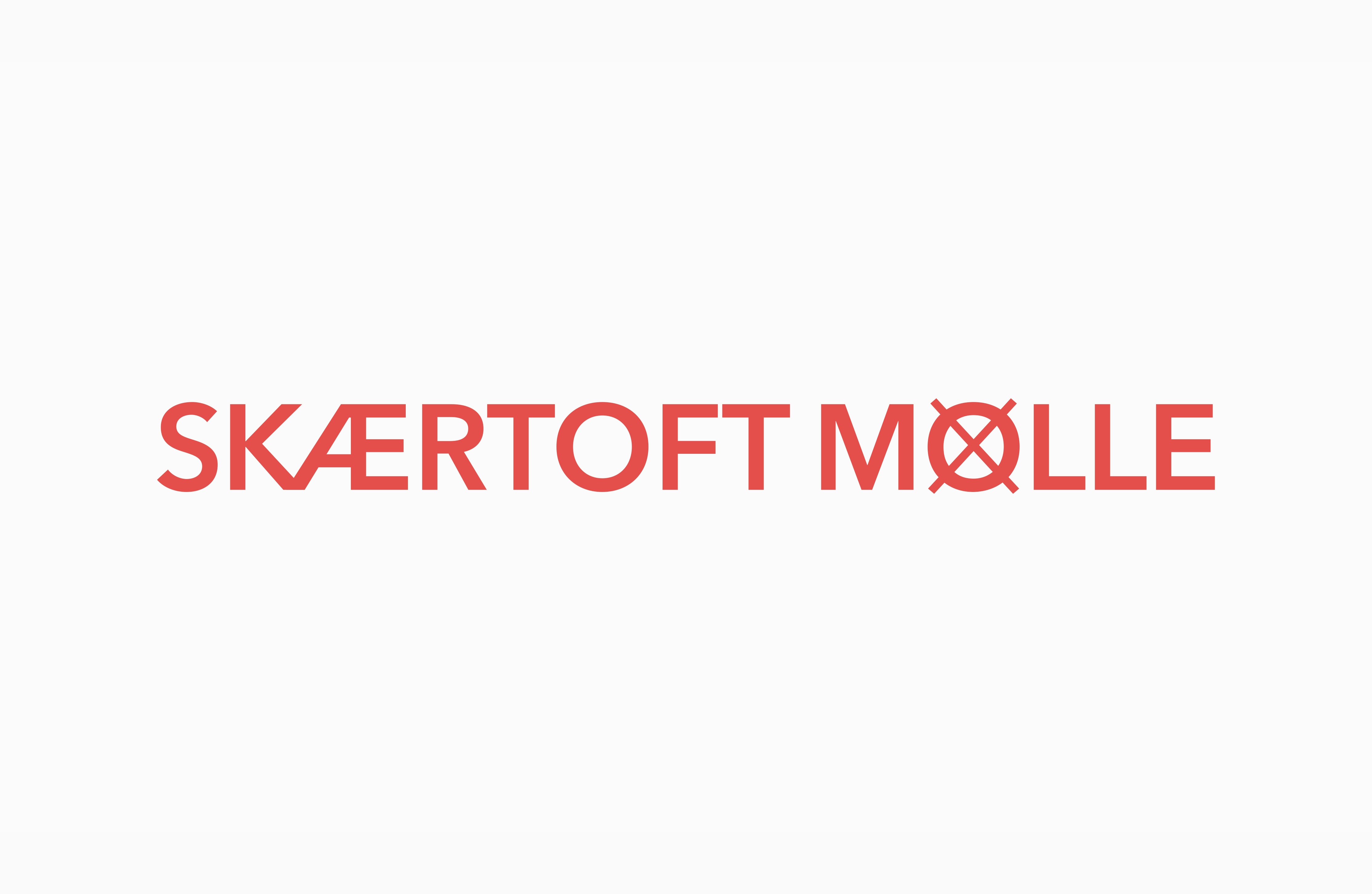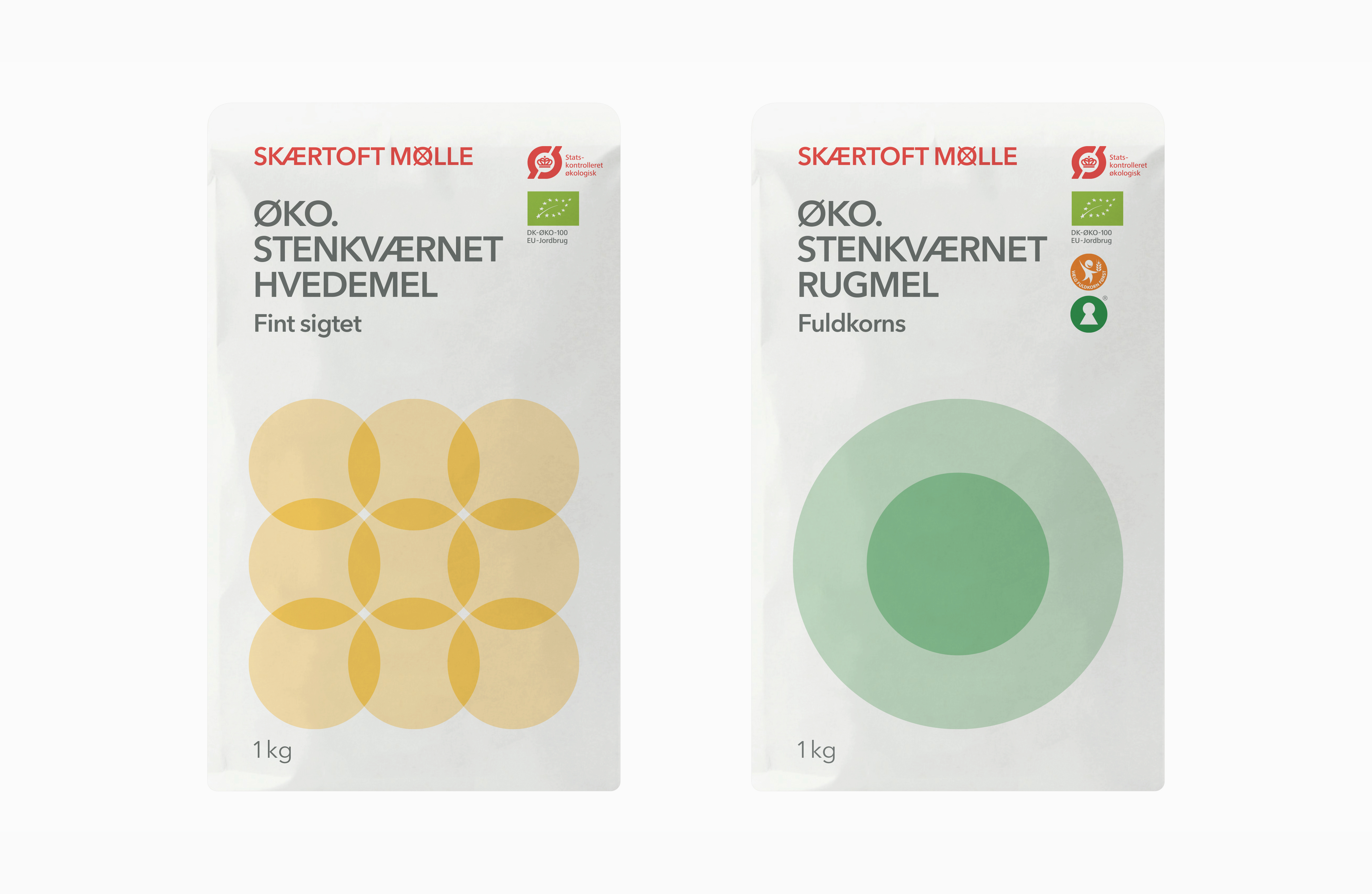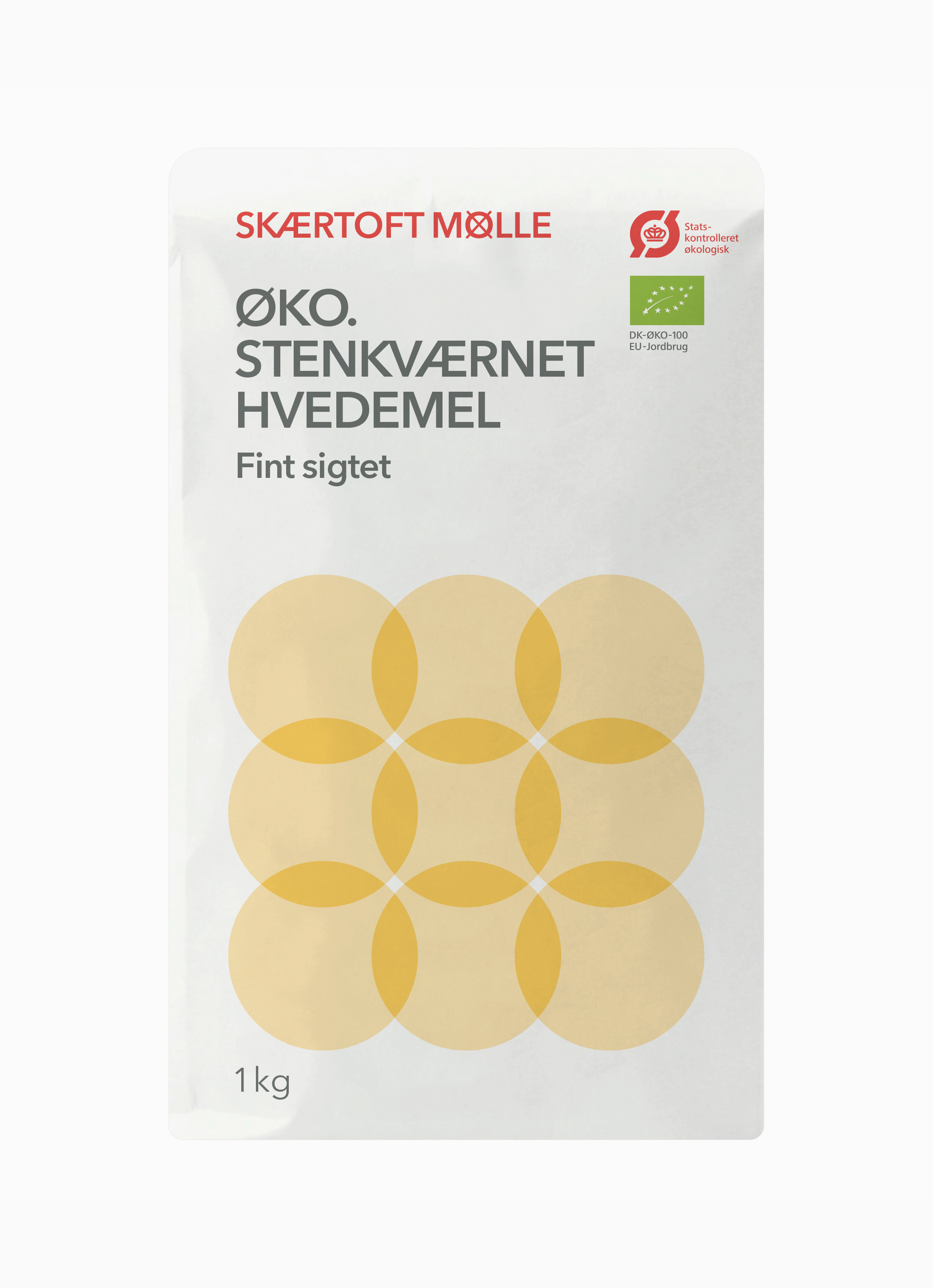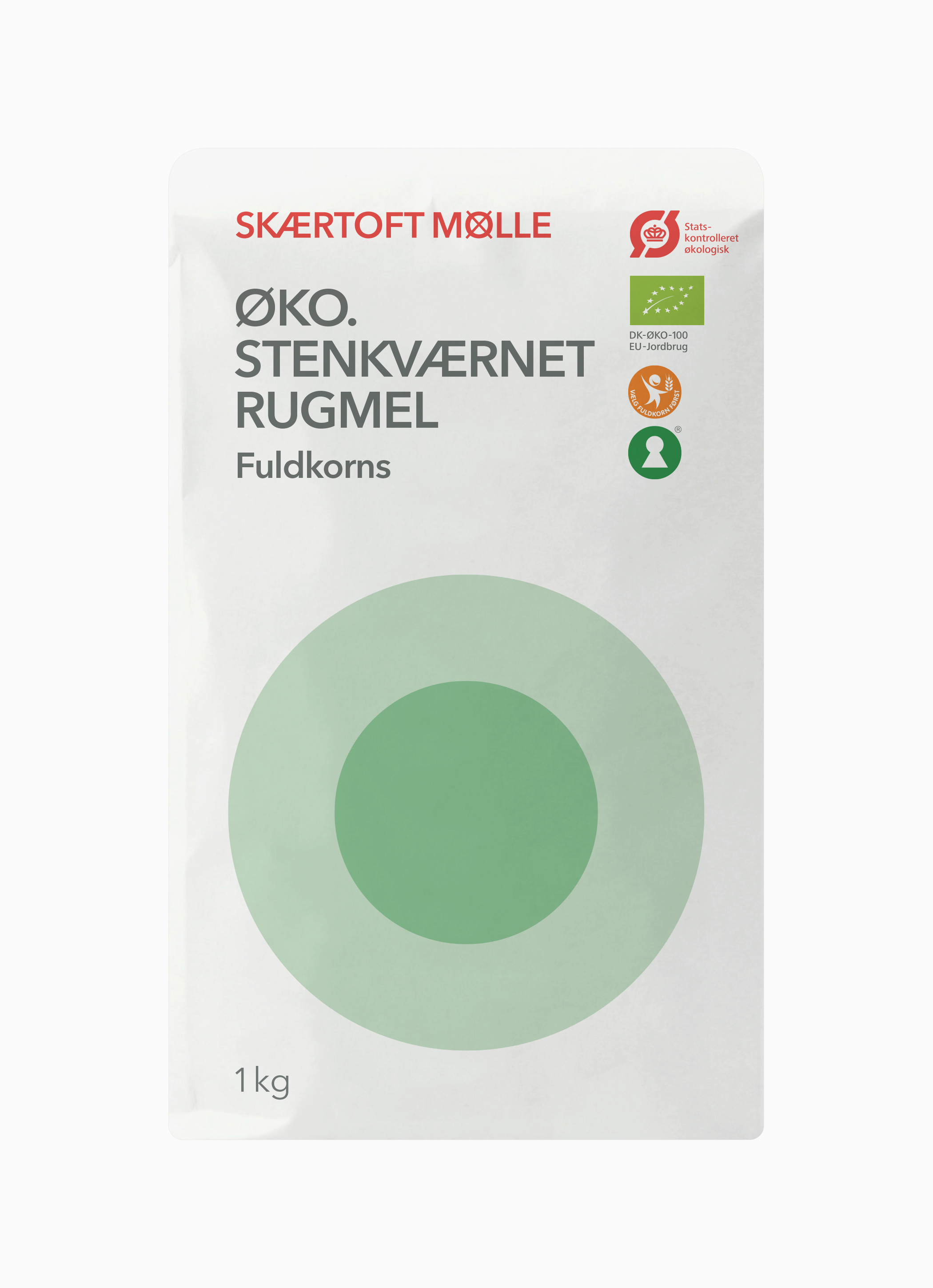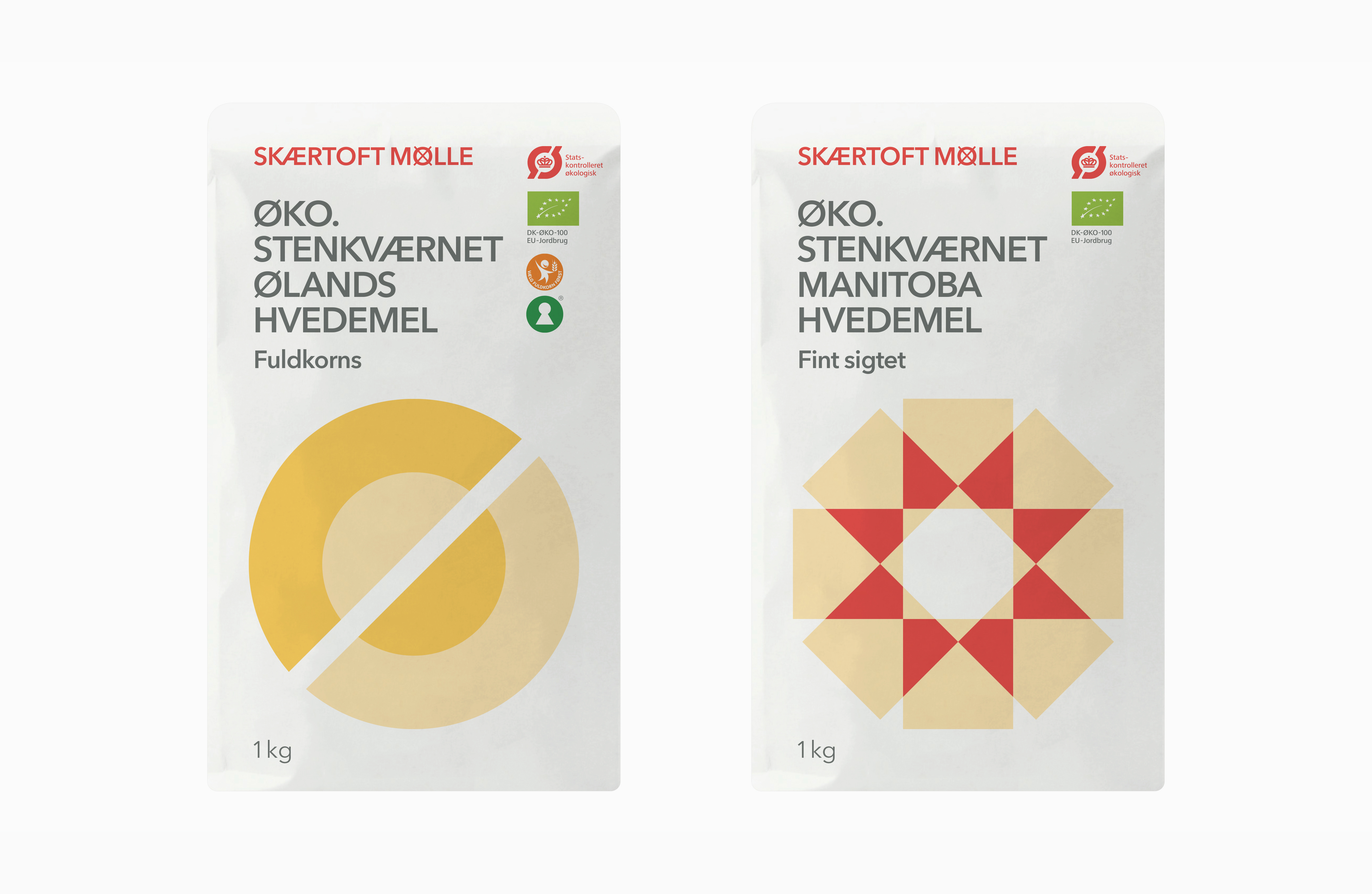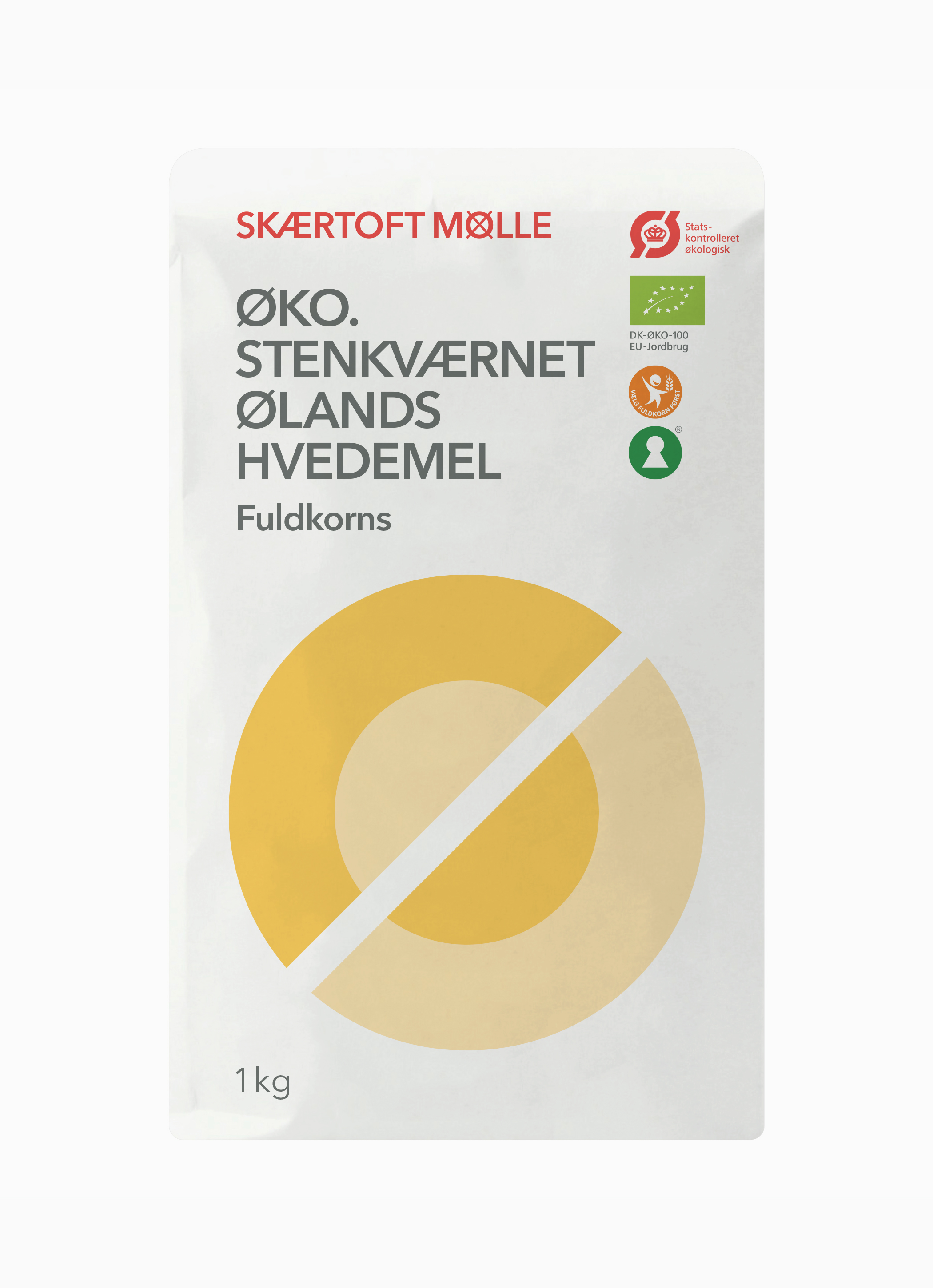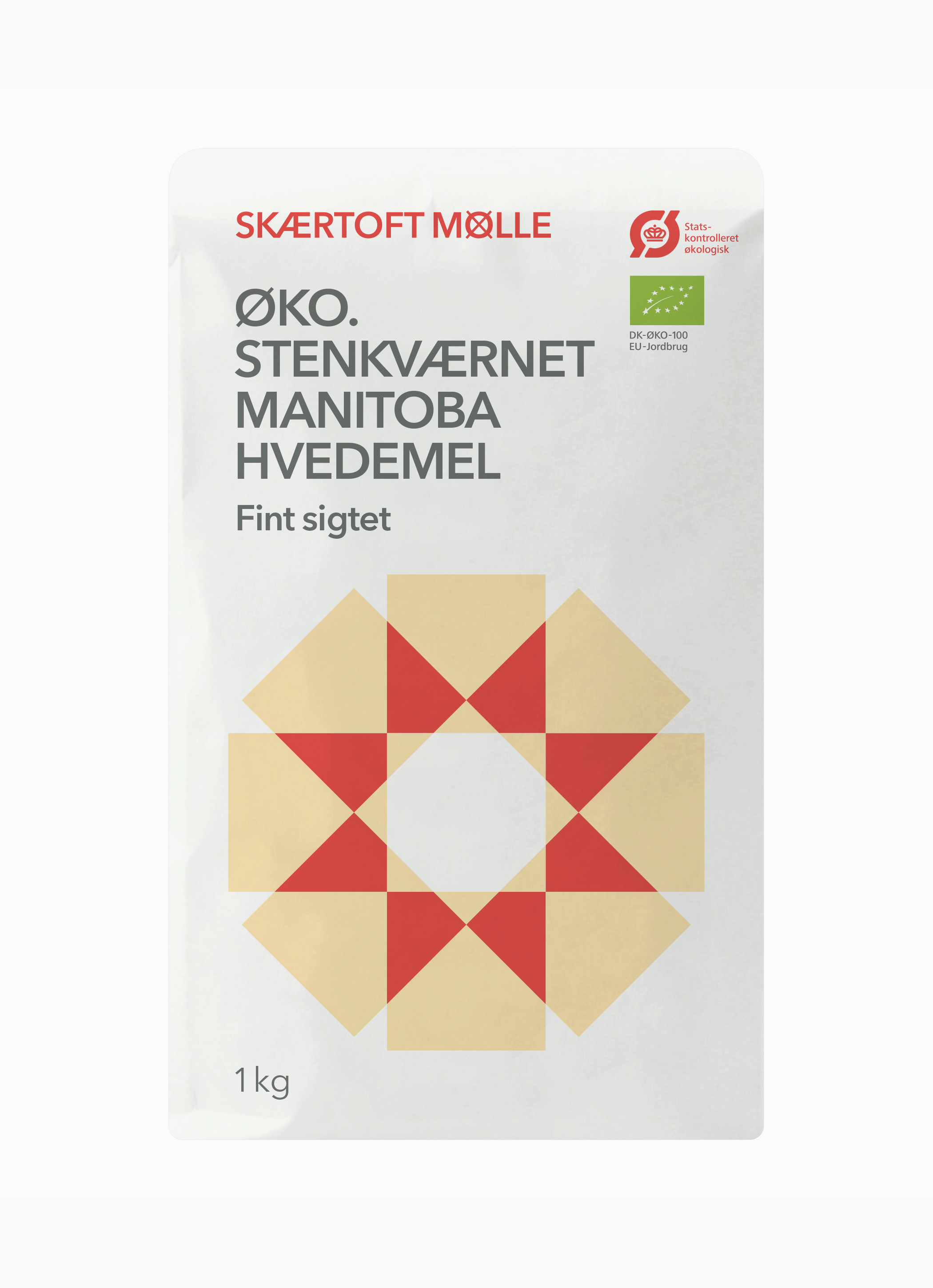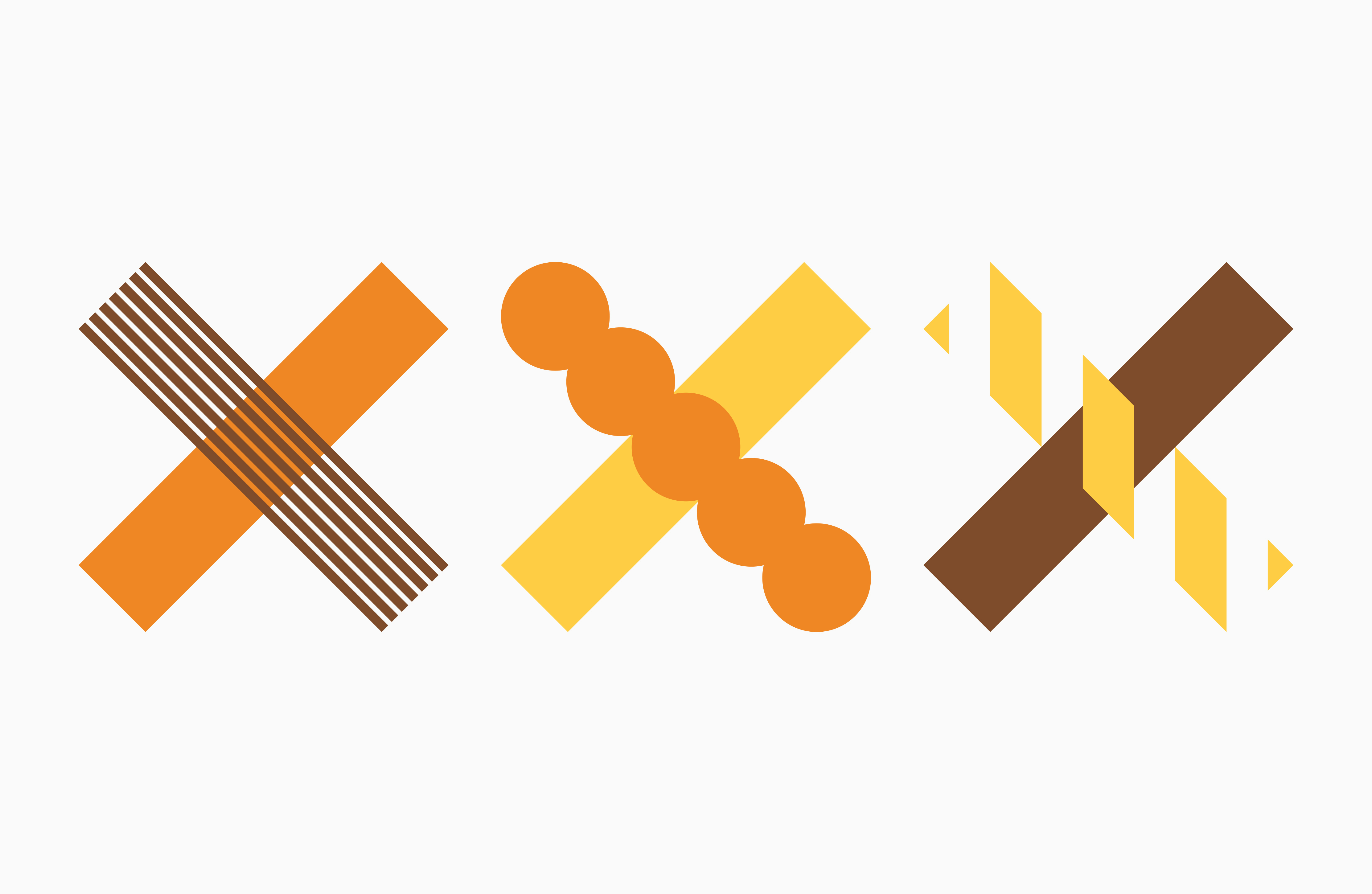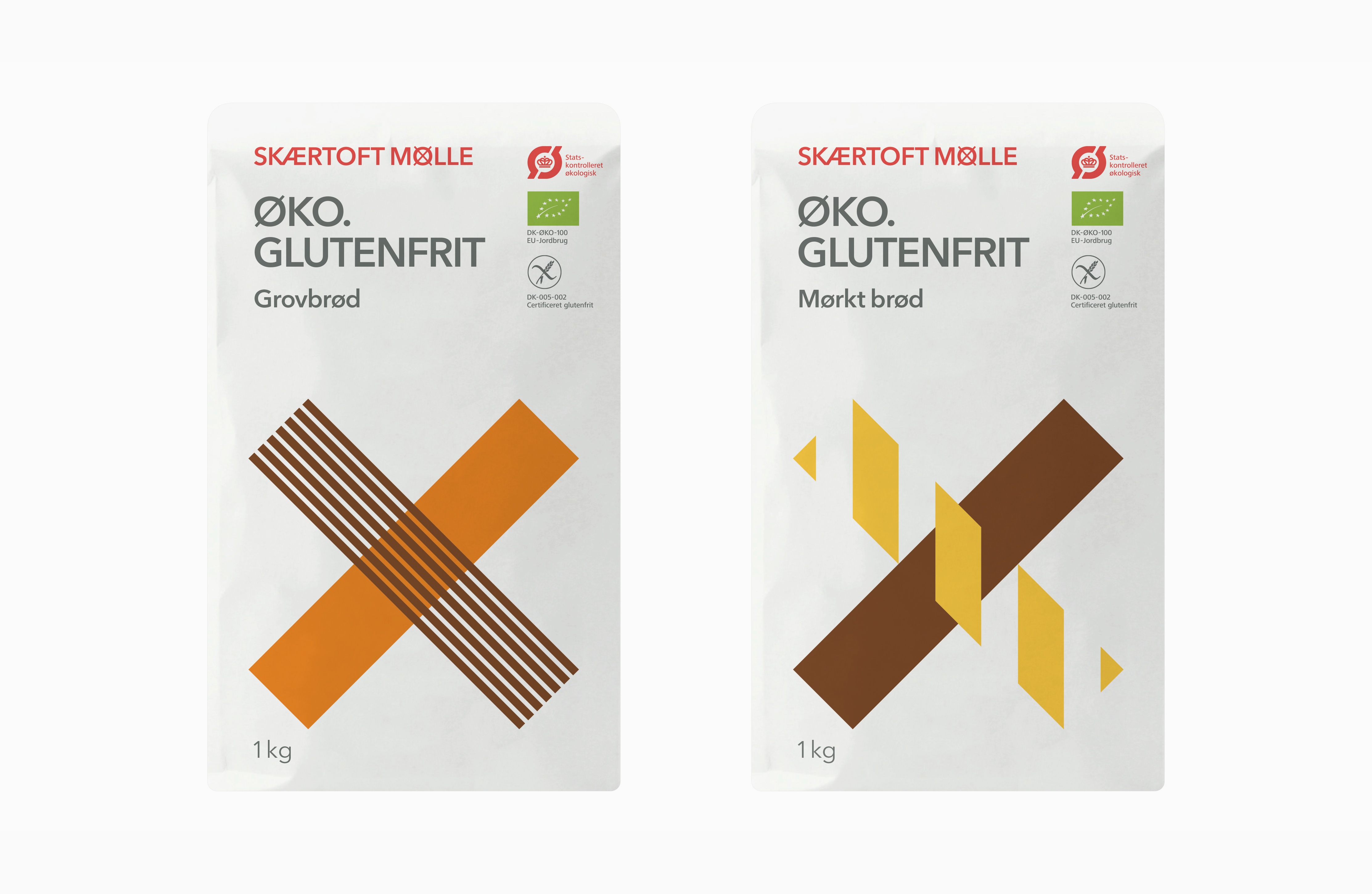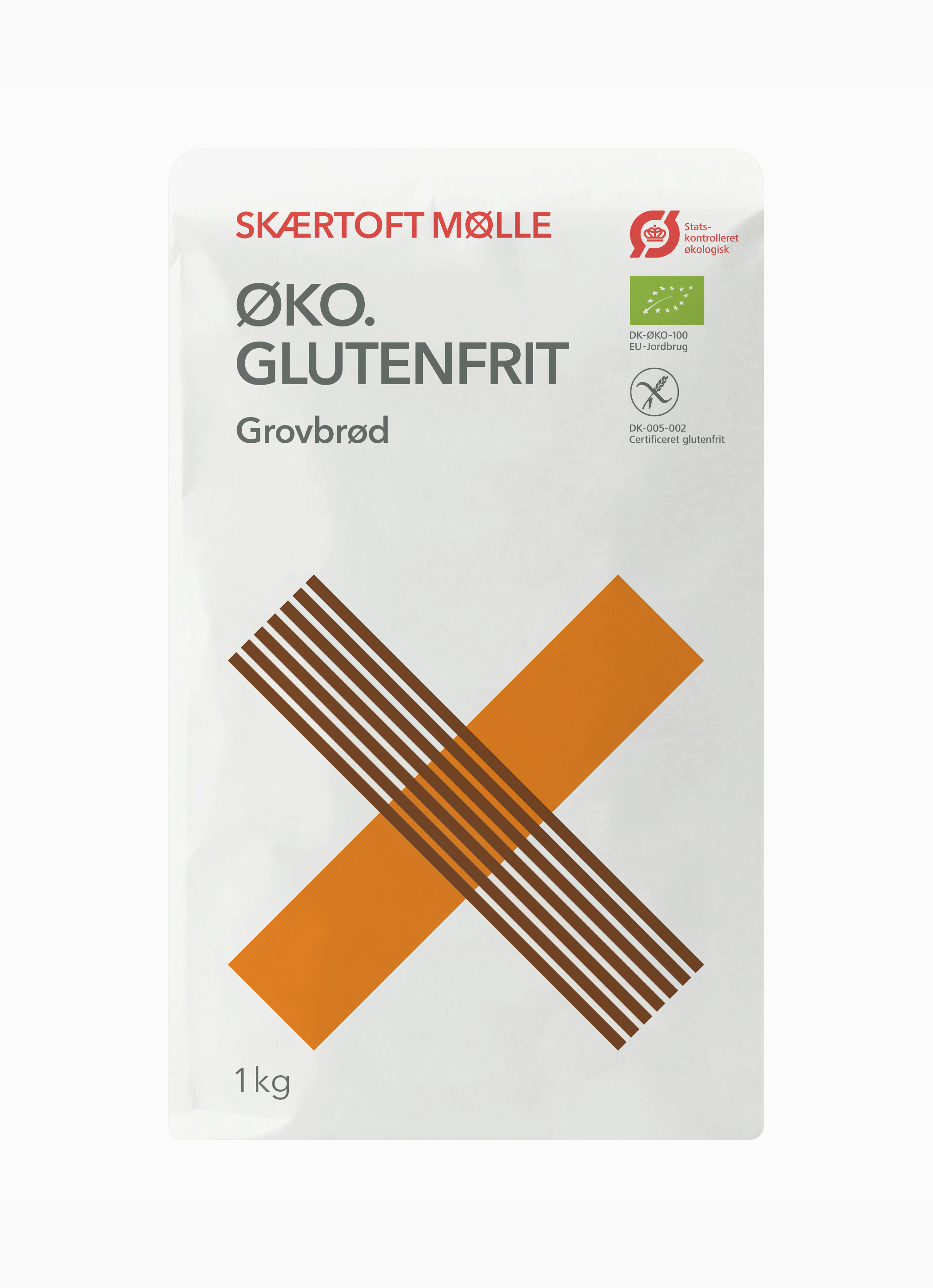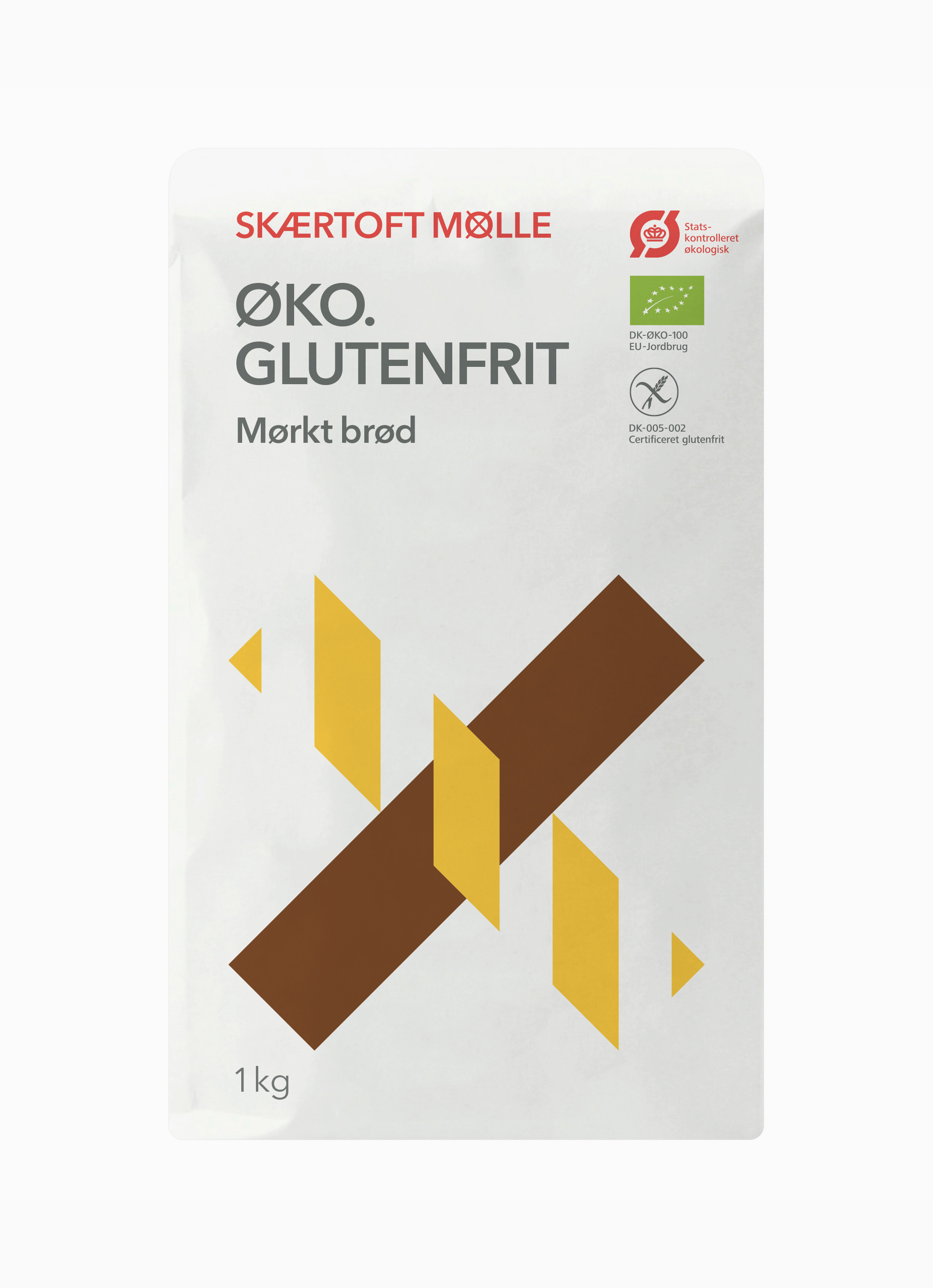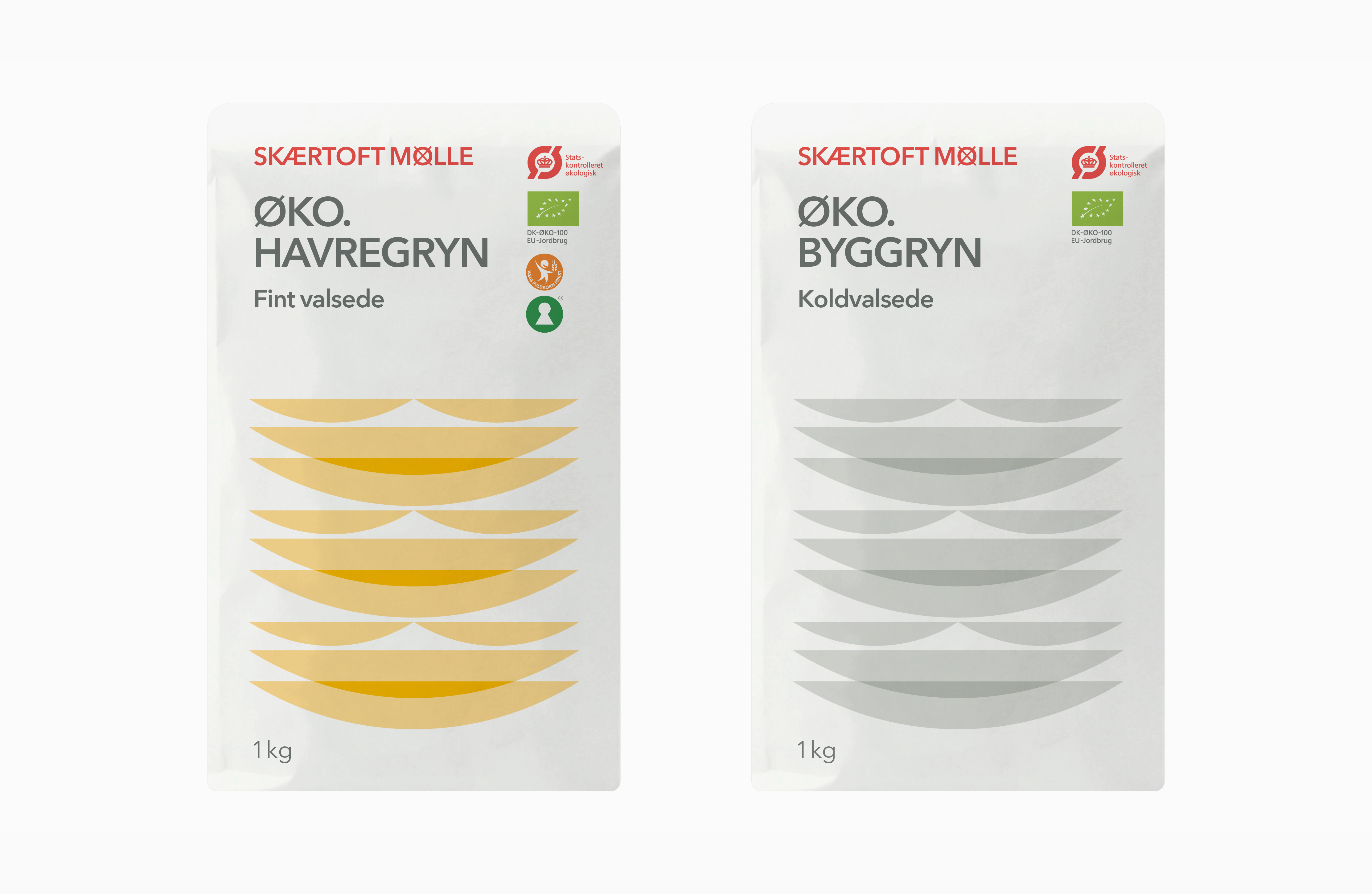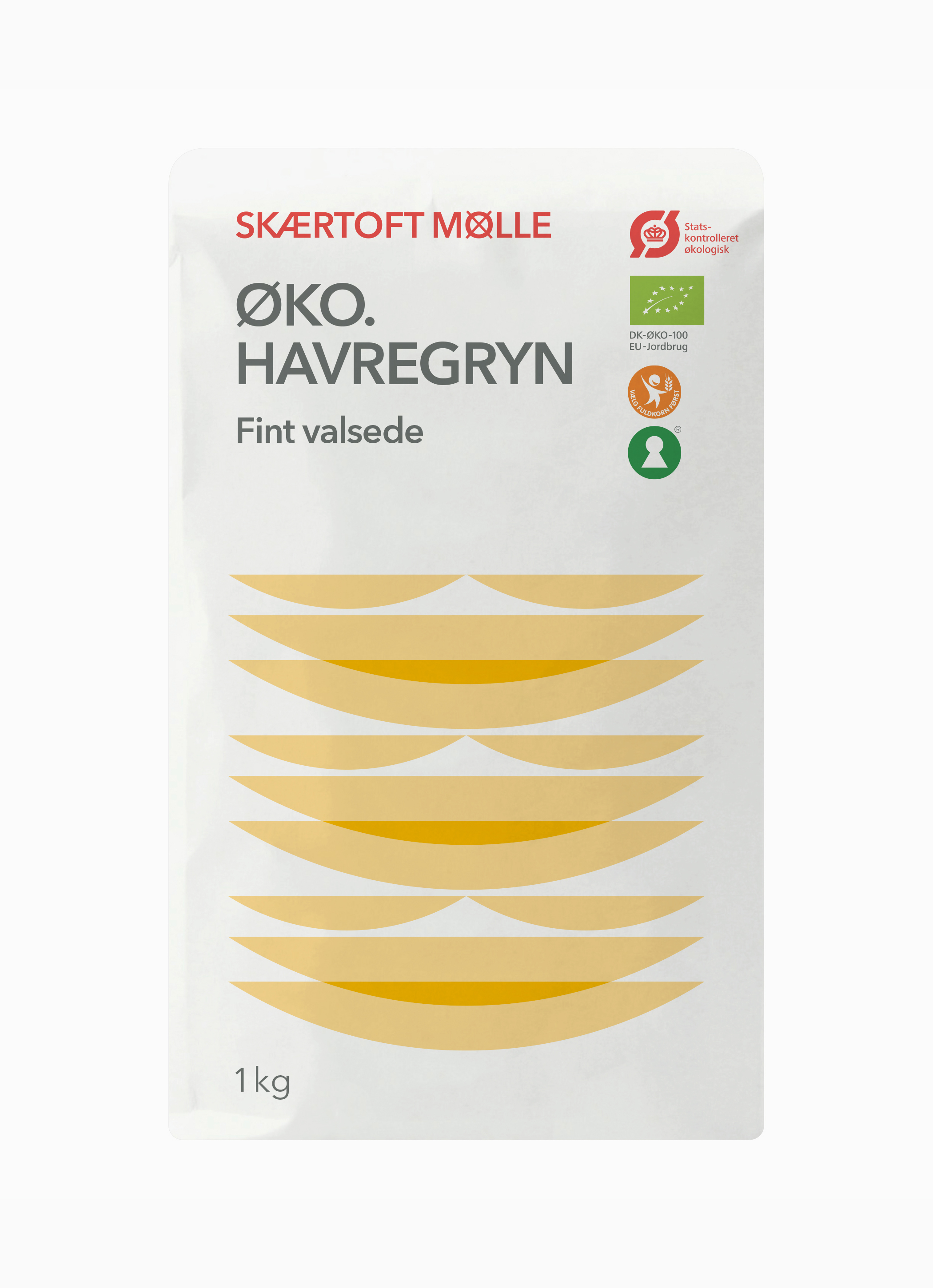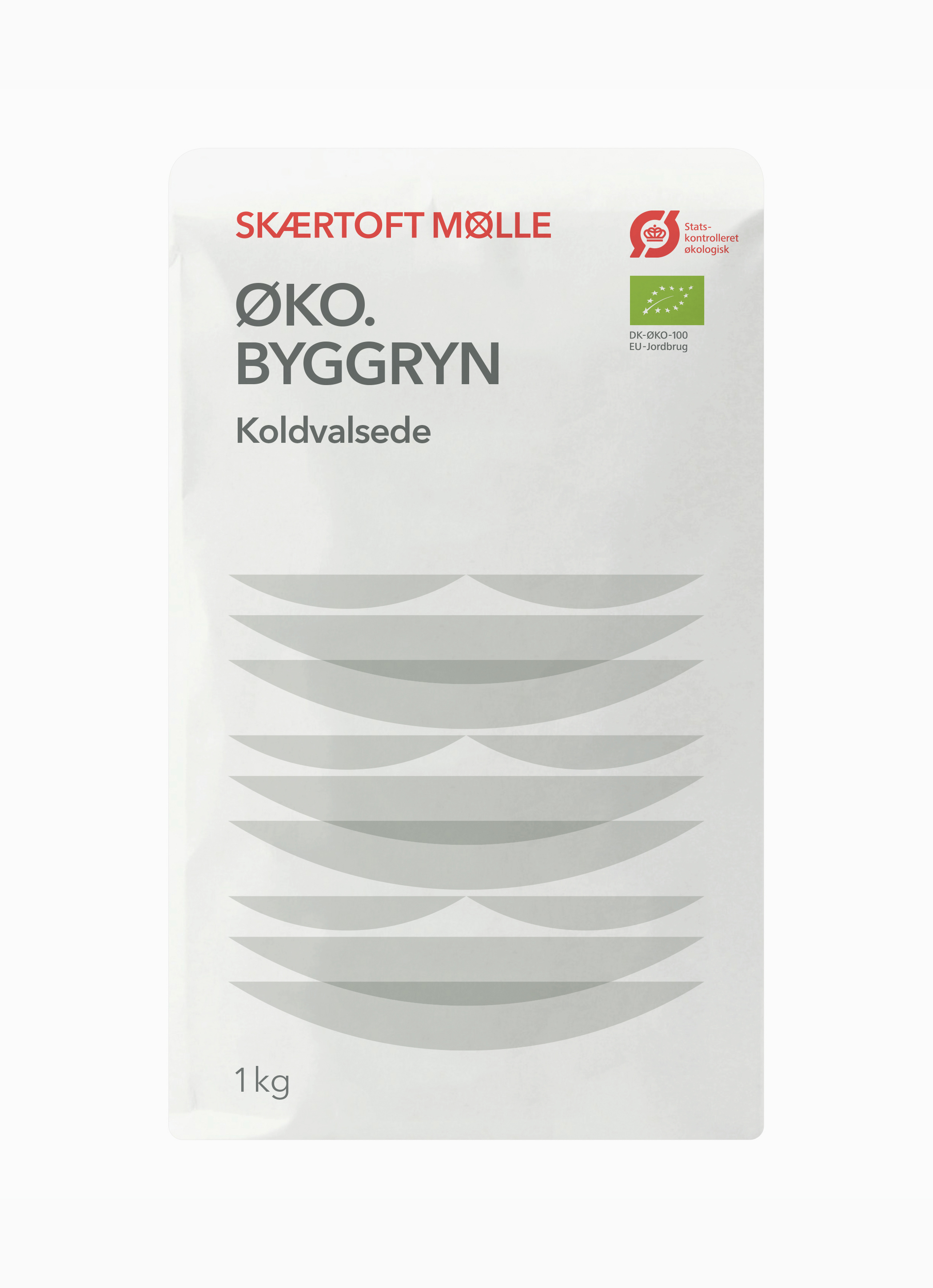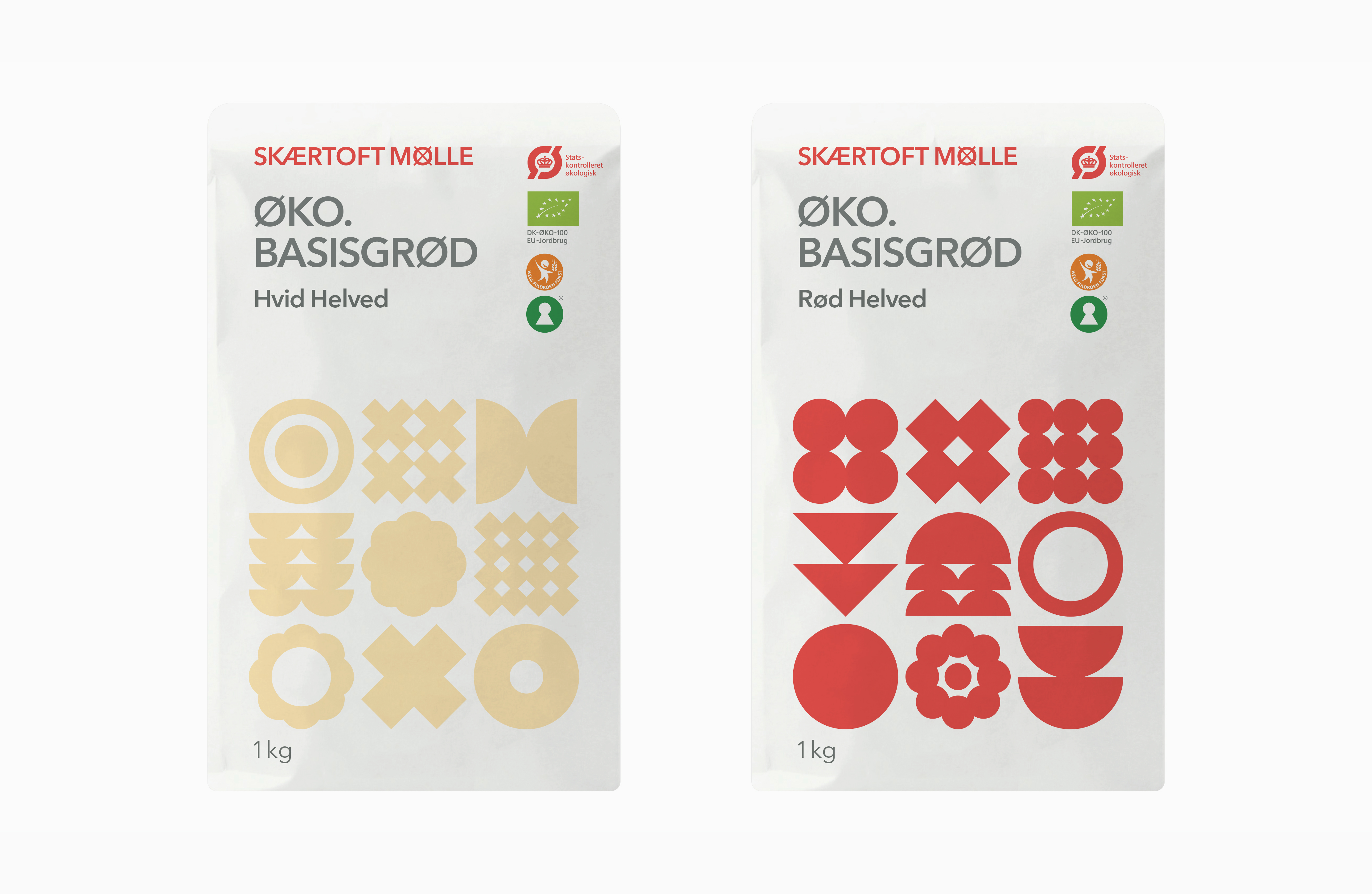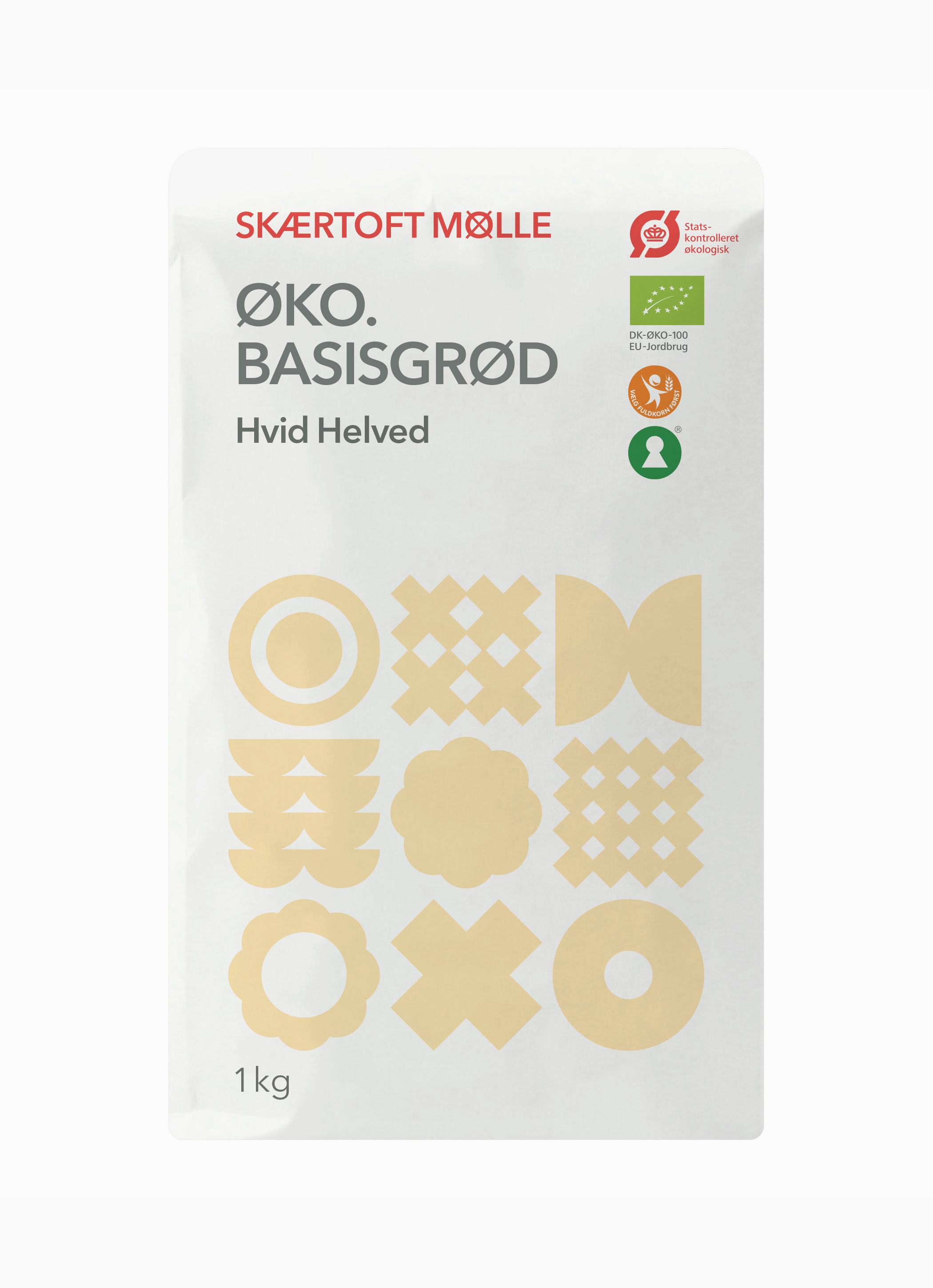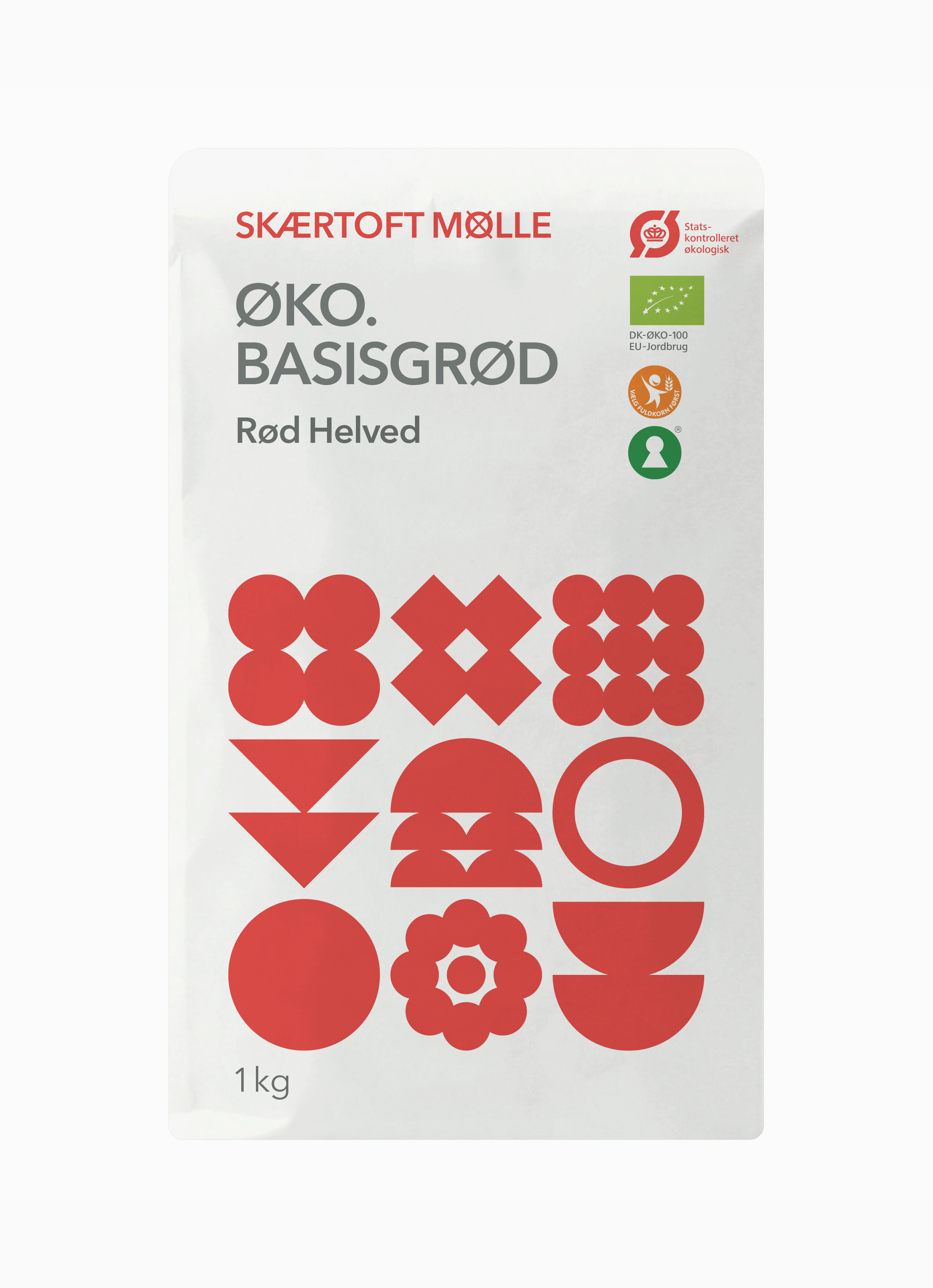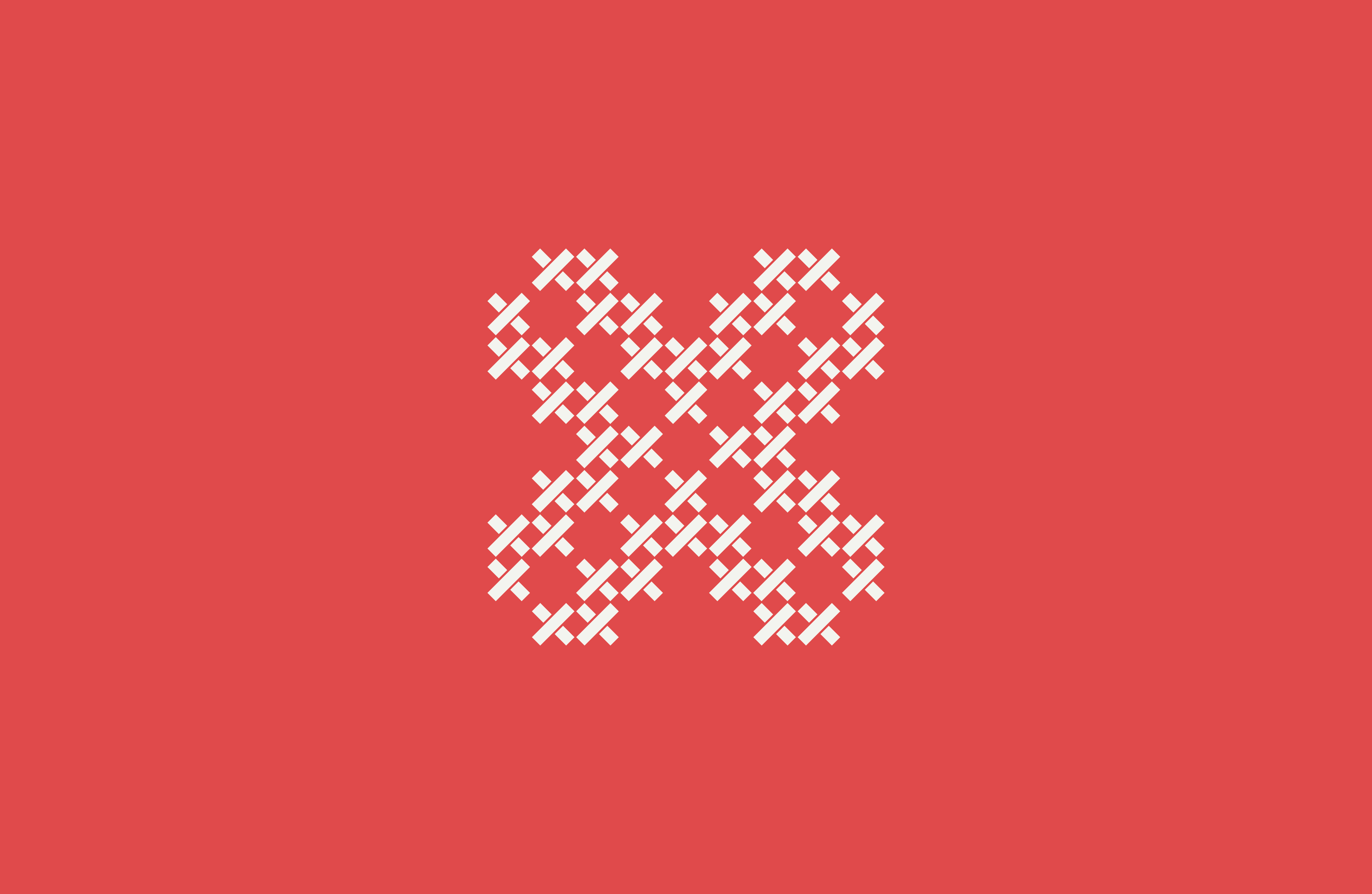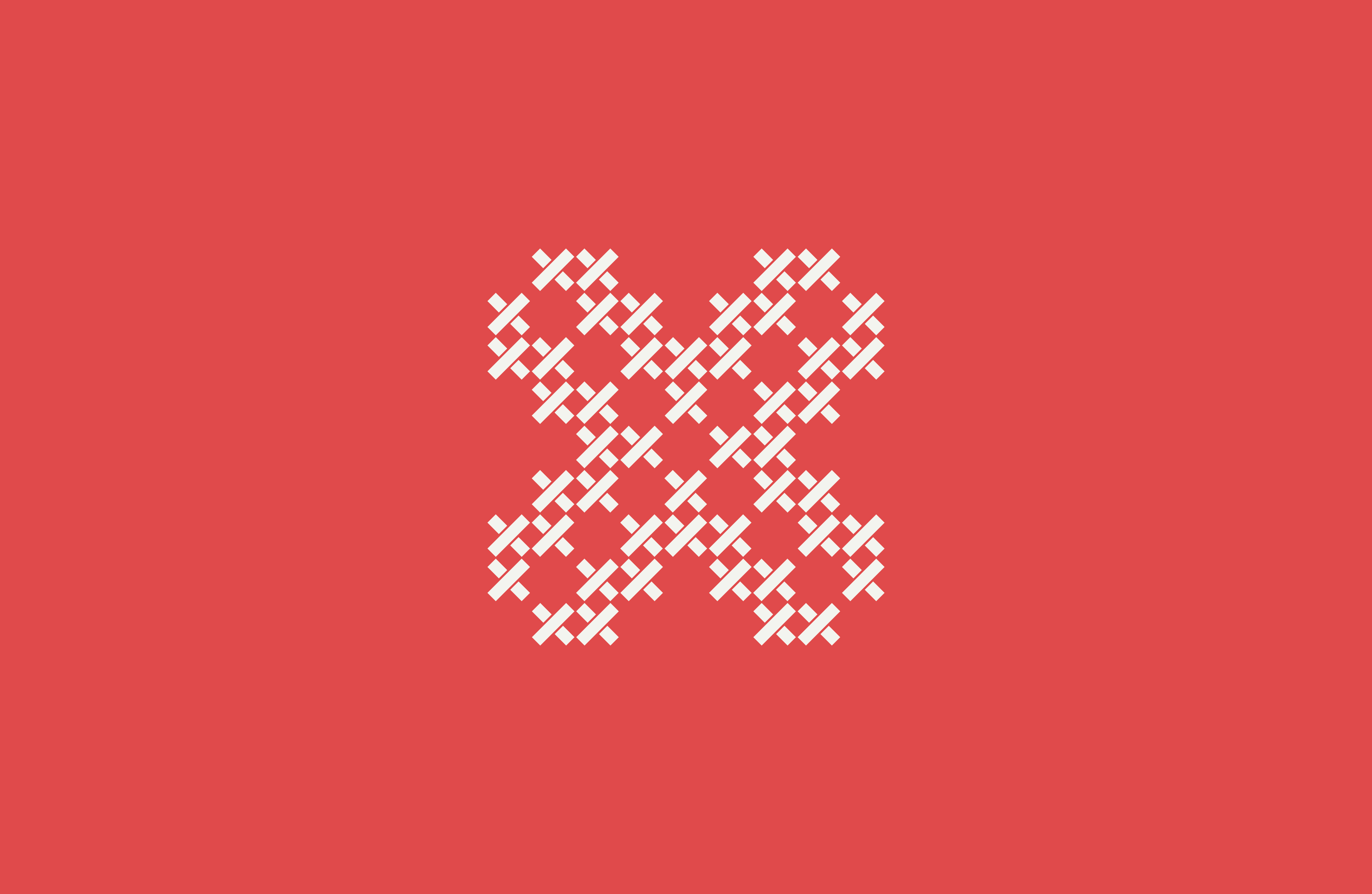 When Skærtoft Mølle launched their sub-brand Frydendal to be sold in the discount supermarket chain Netto, they came to us for the identity.
We wanted to position Frydendal within Scandinavia's gourmet ingredients. So we took our cue from the classic Nordic chef's dishtowels. And although it is marketed as an independent label, we're quite pleased that we were able to sneak in a tongue-in-cheek reference to Skærtoft Mølle's mill wheel.