For almost 20 years single.dk has been matching lonely hearts. In that time, online dating has become commonplace for young and old. More and more services have cropped up, each promising to deliver partners through cyberspace, whether for a lifetime or just for the night. But up until now, few have had a profile separating them from the rest of the pack. My job was to change that, and to make single.dk stand out as the dating site for those who take love seriously.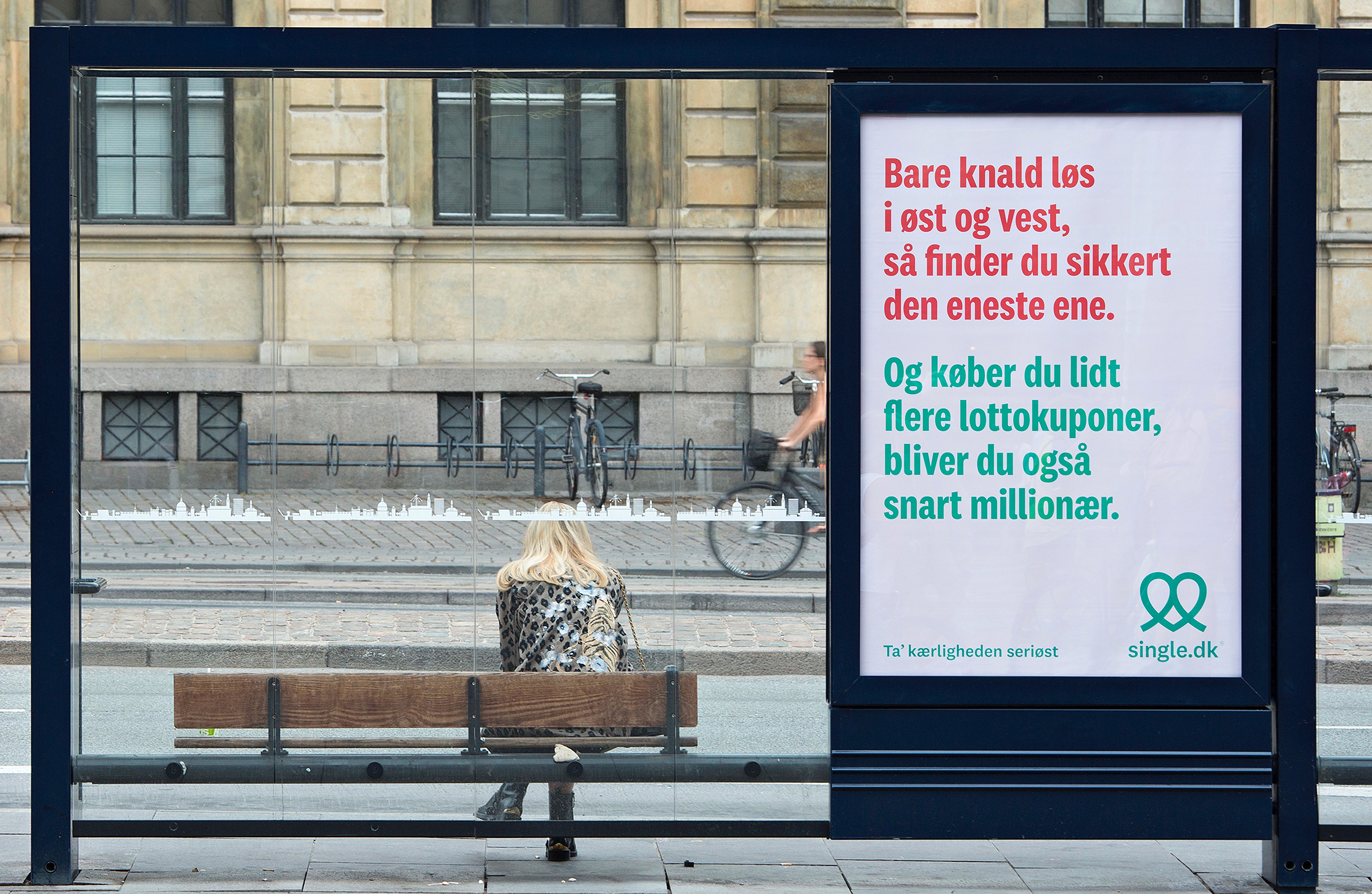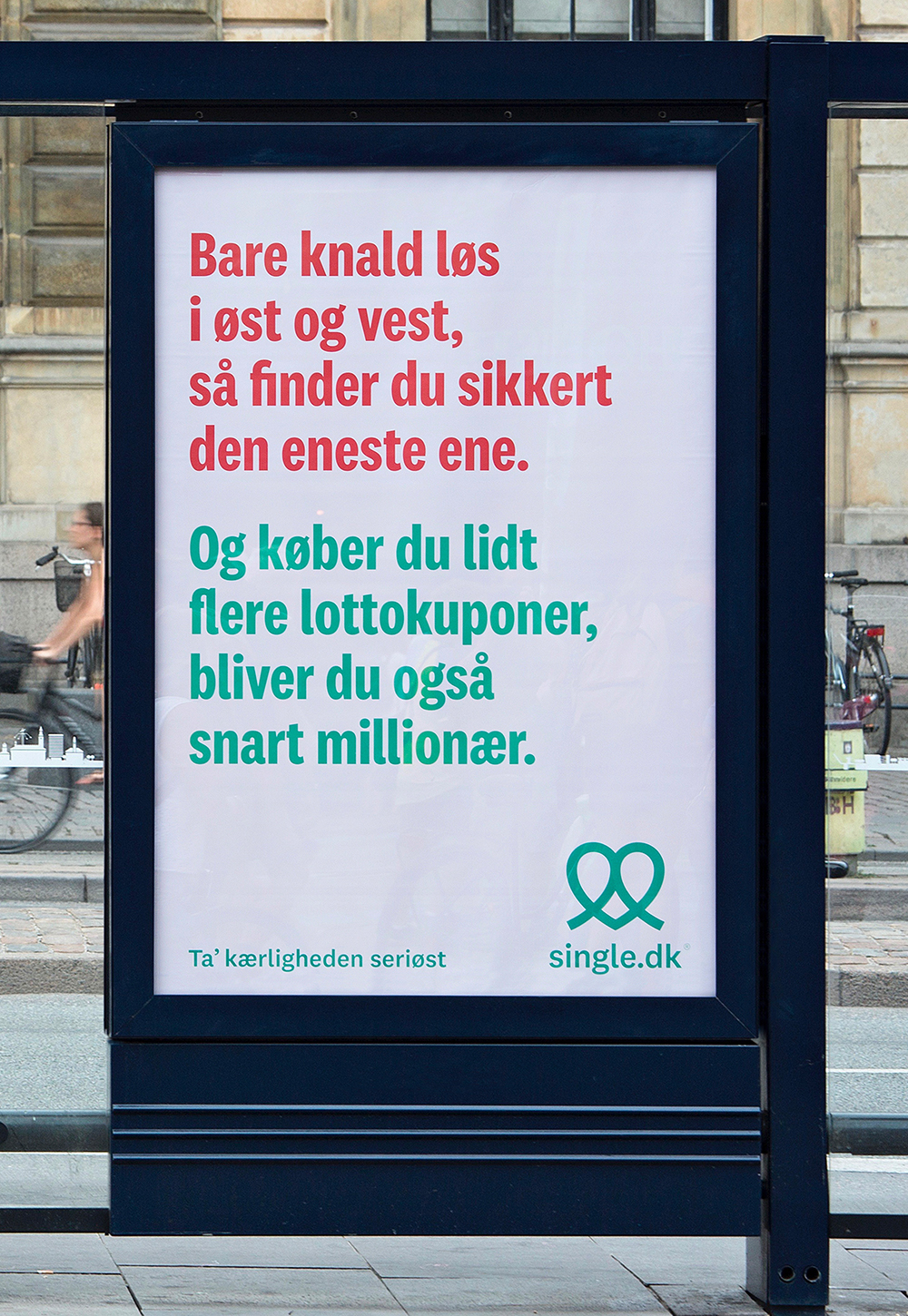 The new logo was launched by a nationwide ad campaign heralding headlines such as:
Keep fucking around and eventually you'll find the one and only. Also, if you buy a few more lottery coupons, you'll soon be a millionaire. The campaign was created by Jakob Staalby.