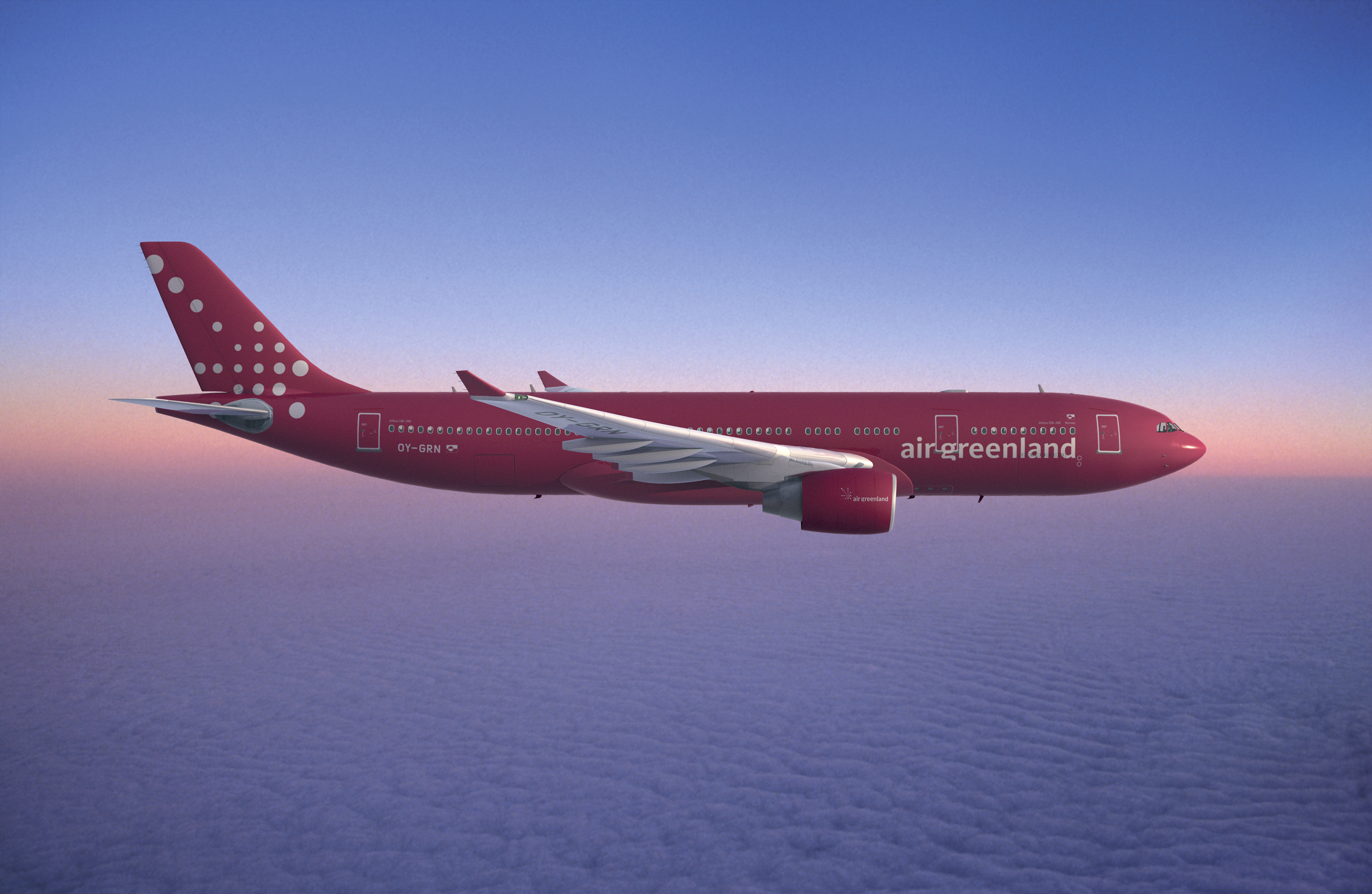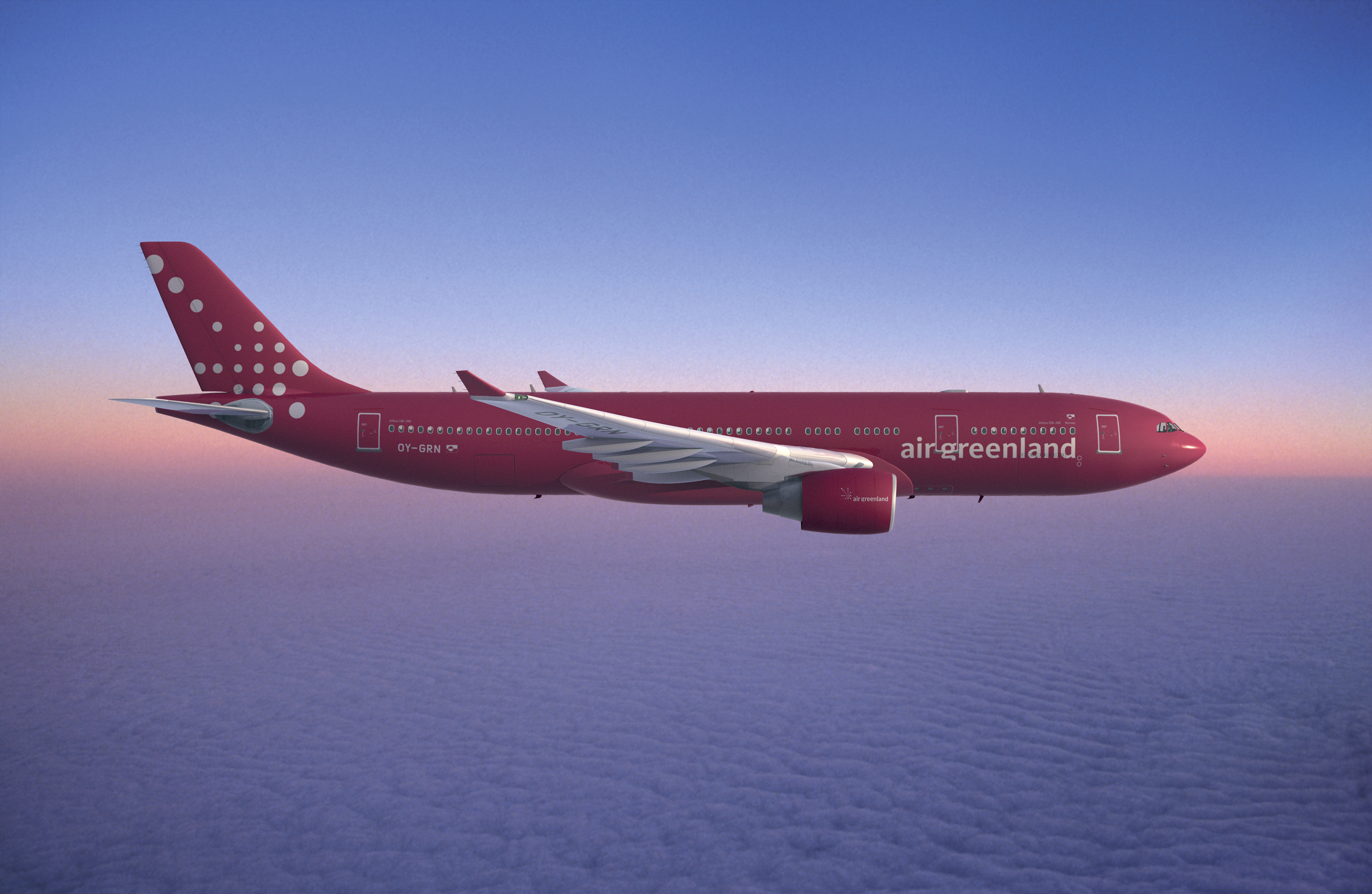 Around the turn of the millennium, the airline hired a new CEO, renewed its aging fleet, and changed its name from Grøndlandsfly to Air Greenland. We were lucky enough to be asked to come up with their new visual identity.
In terms of communication, Air Greenland was in many ways the ambassador of the world's largest island and its people. We wanted to create an identity to match this responsibility. We wanted to convey the wonder and uniqueness that is Greenland. So we decided to cover their entire fleet in bright metallic red. The only problem was, since the glistening in the paint comes from metal particles, doing so would add half a ton (not to mention fuel costs) to the average aircraft.
However, with the help of British aircraft experts we managed to develope a special light-weight metallic paint, substituting metal particles for carbon fibers, and the airline got its iconic look.
Since then, Air Greenland's Airbus has twice been named Copenhagen Airport's most beautiful aircraft. It also had a cameo in the movie The Secret Life of Walter Mitty, and in 2015 got its own stamp. We're proud of this, not only because the identity has helped put Greenland on the map, but because it has become culture. To us, this is the highest accolade our work can get.
In collaboration with
Peter Rützou Bundgaard.