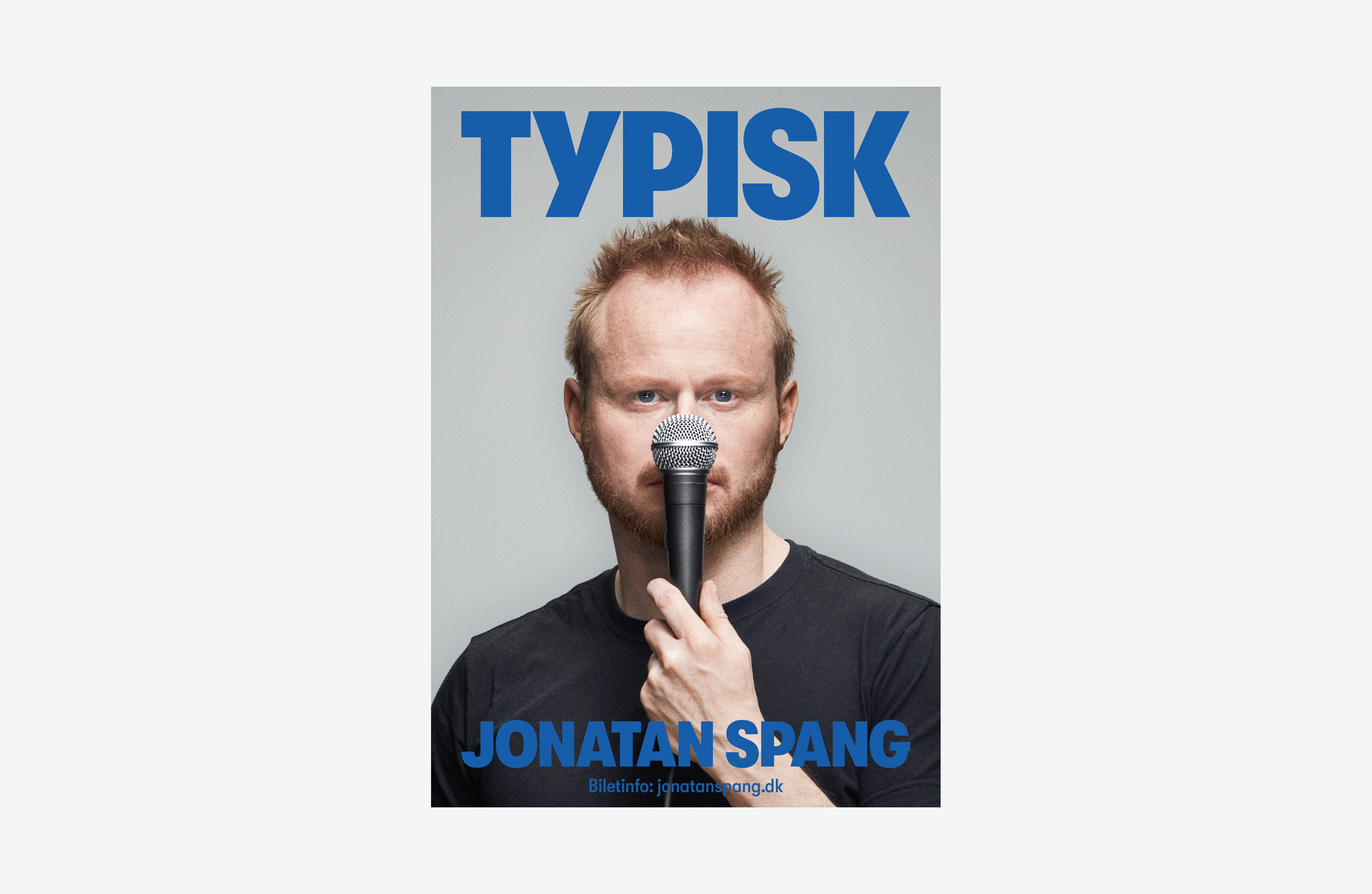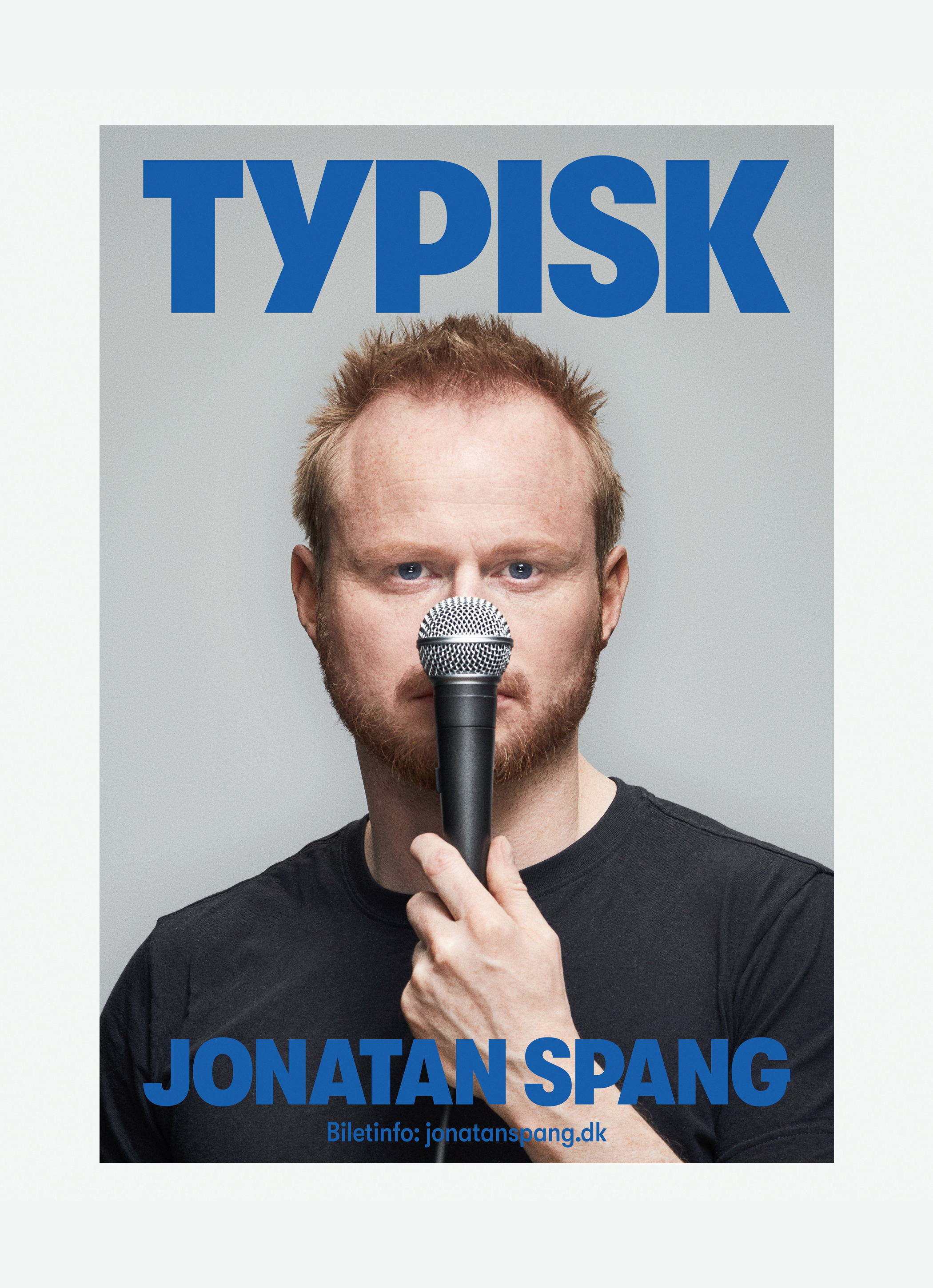 Having spent four years as, among other things, the theatrical director of Nørrebro Teater and a late night host on national Danish television, the comedian Jonatan Spang decided to return to his roots in stand-up.
There would be no effects, no costumes, no set, nothing to hide behind. Just Jonatan Spang on stage, exposing himself to the audience night after night, at the risk of falling flat on his face. So that's the story we decided to tell. With the microphone as the only prop, we positioned it in front of his face as a modern-day clown nose.
The nationwide show 'TYPISK JONATAN SPANG' premieres August 22, 2019.
In collaboration with
Photographer Søren Rønholt.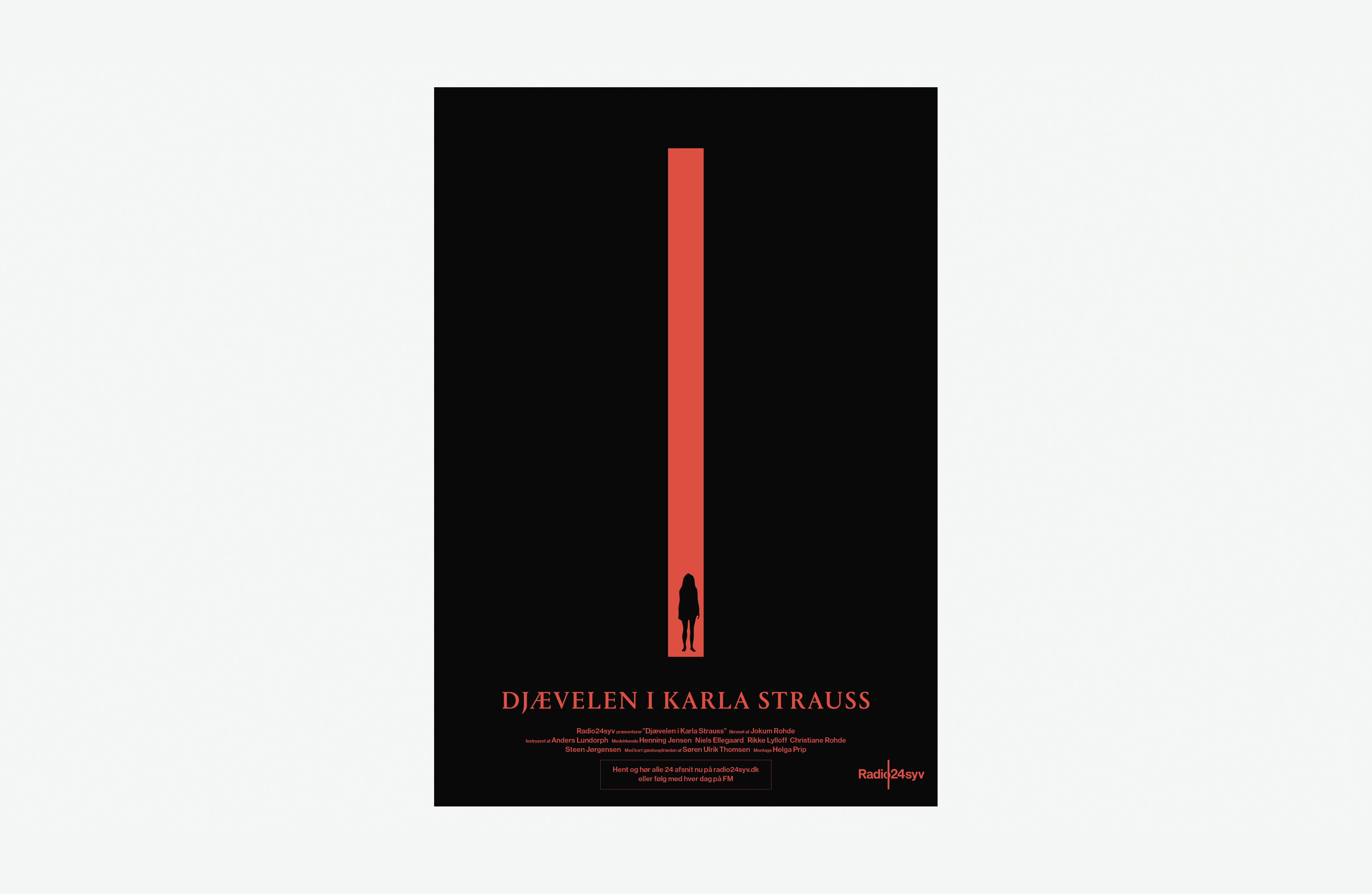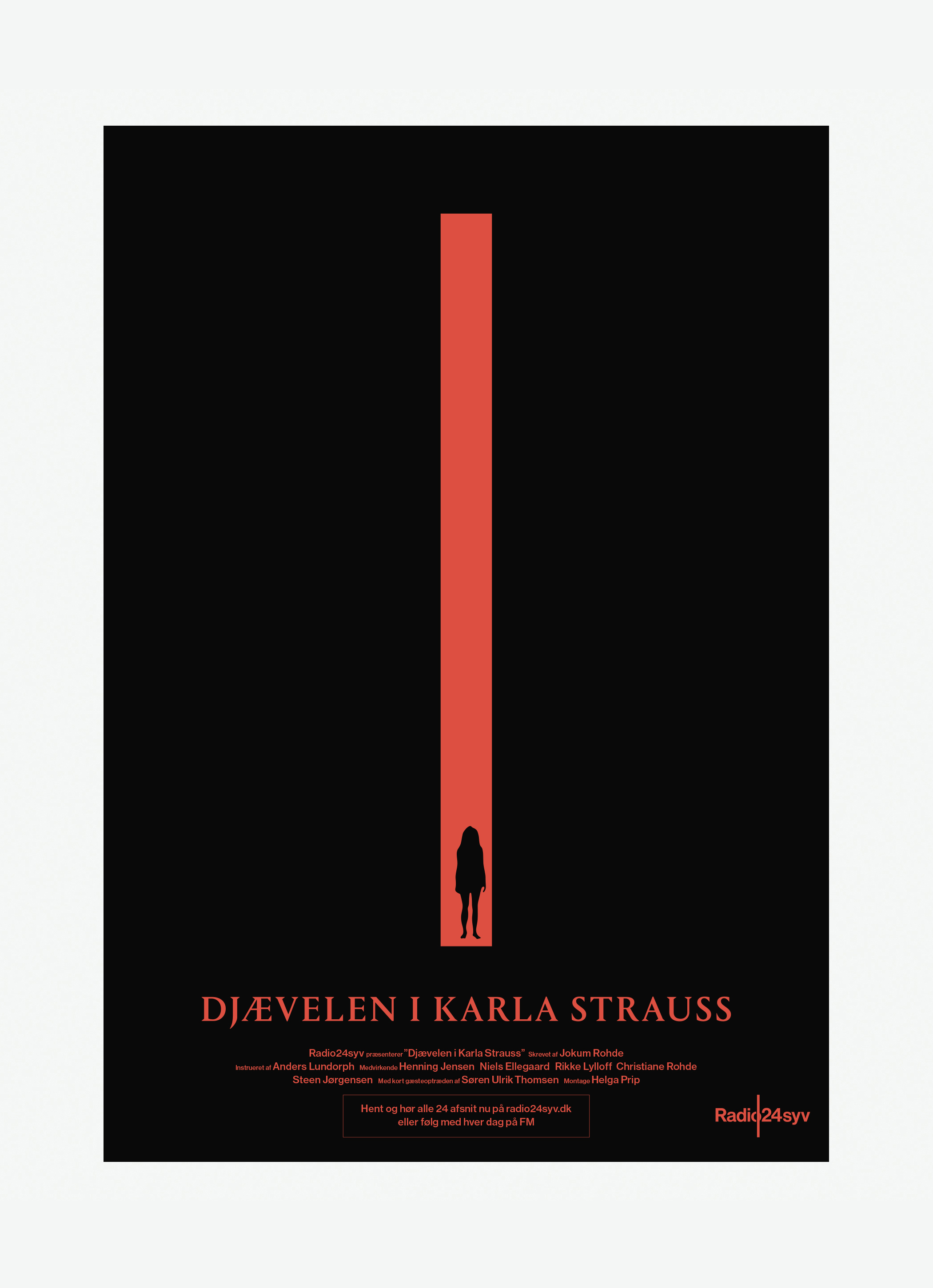 A poster for Radio24syv's diabolic radio drama "The Devil in Carla Strauss", a Christmas calendar for the wicked.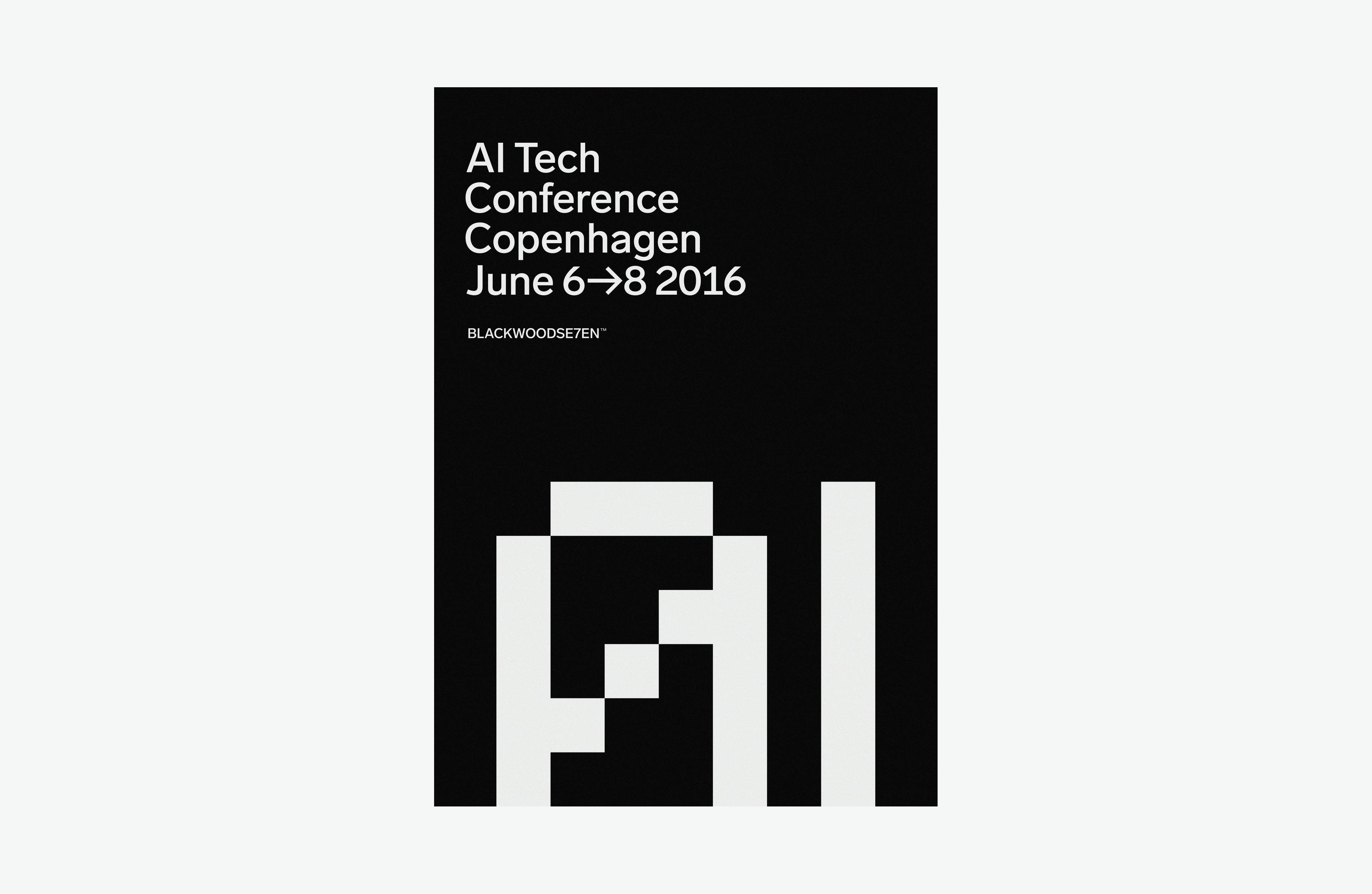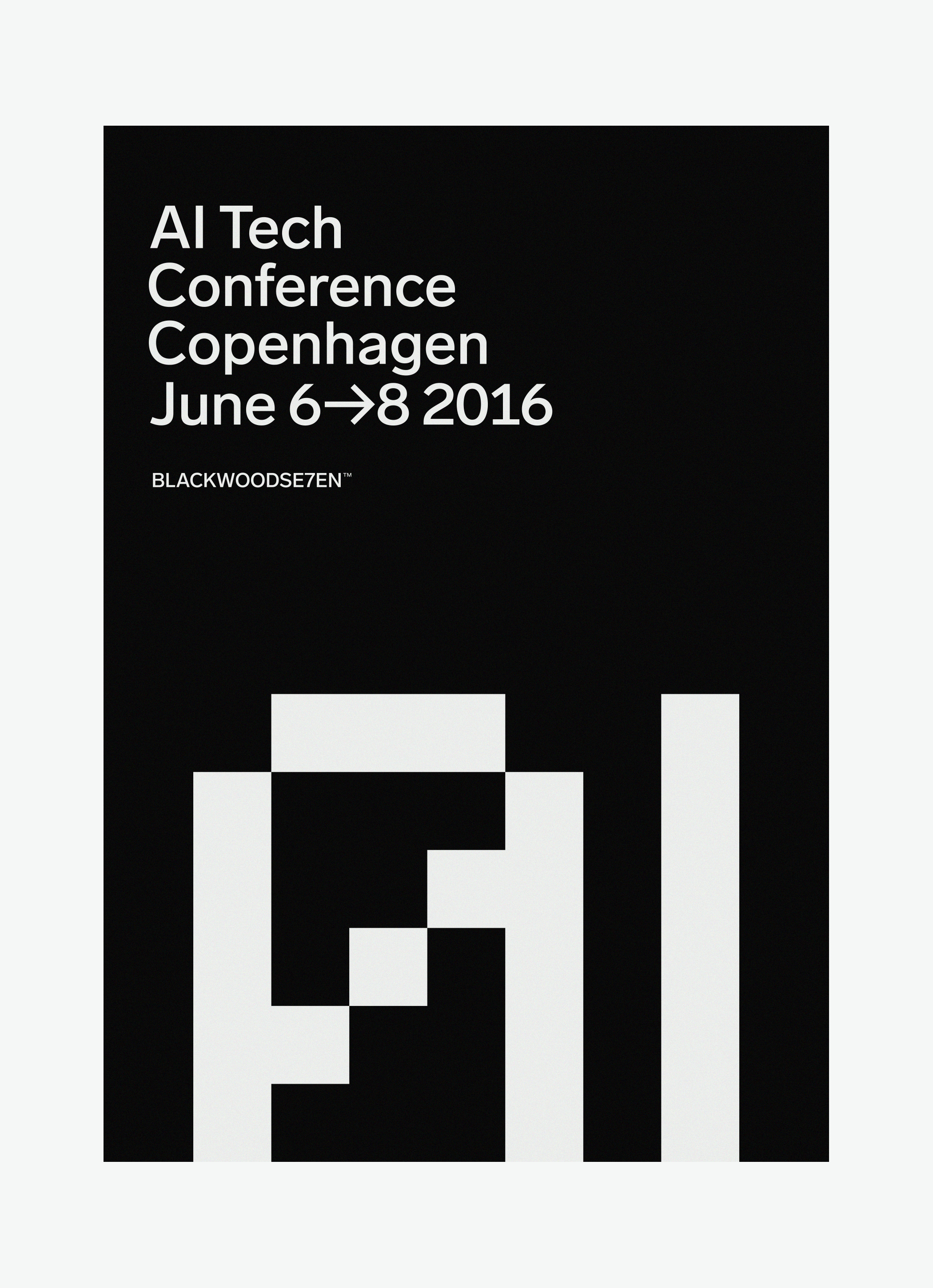 Blackwood Seven is a media agency with offices in Copenhagen, New York, Munich, Los Angeles, London and Barcelona.
20 years ago, an average media plan took around 50 decisions to make. Today, it is more like 5.000. Without artificial intelligence, you can no longer keep up.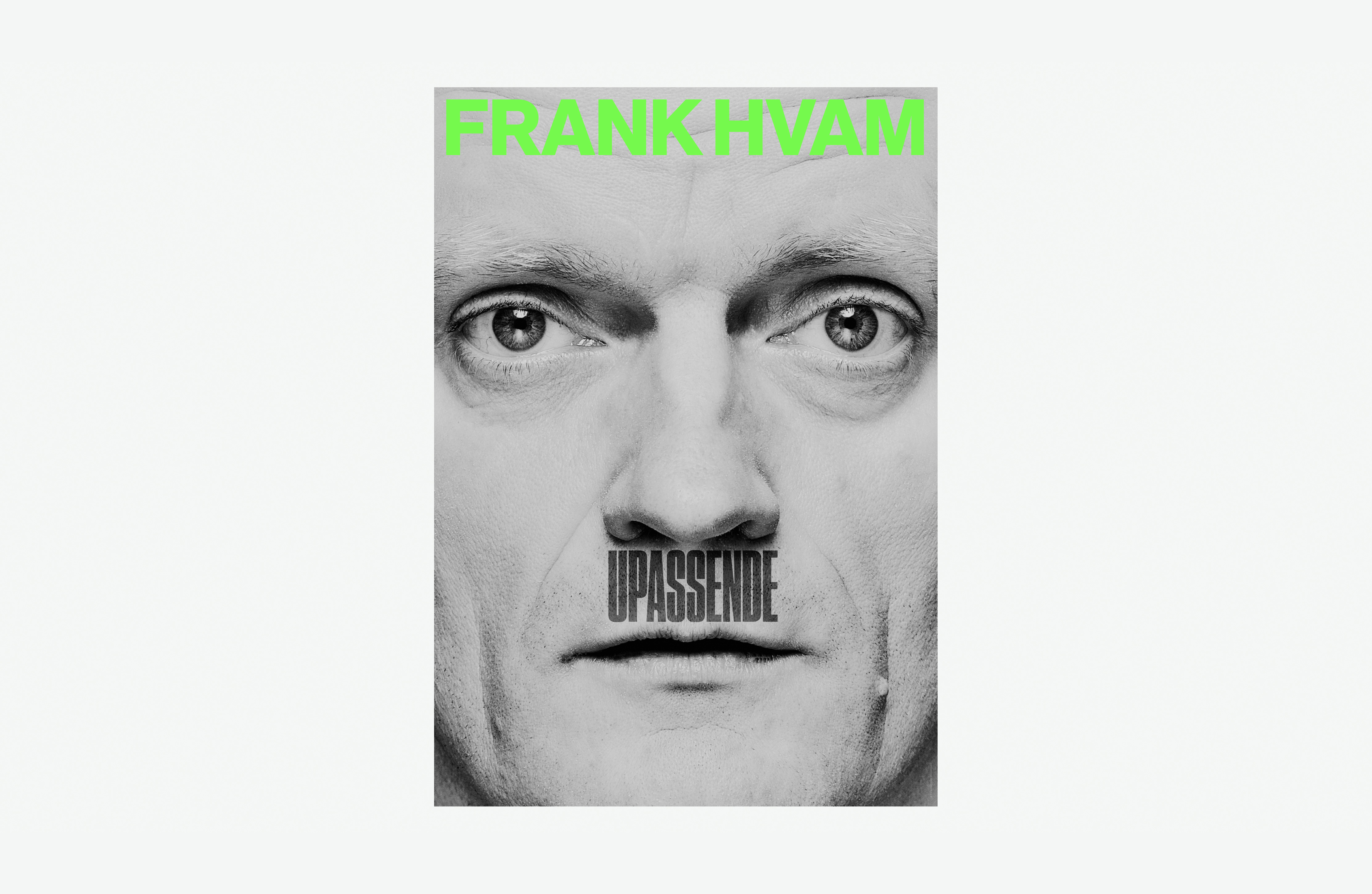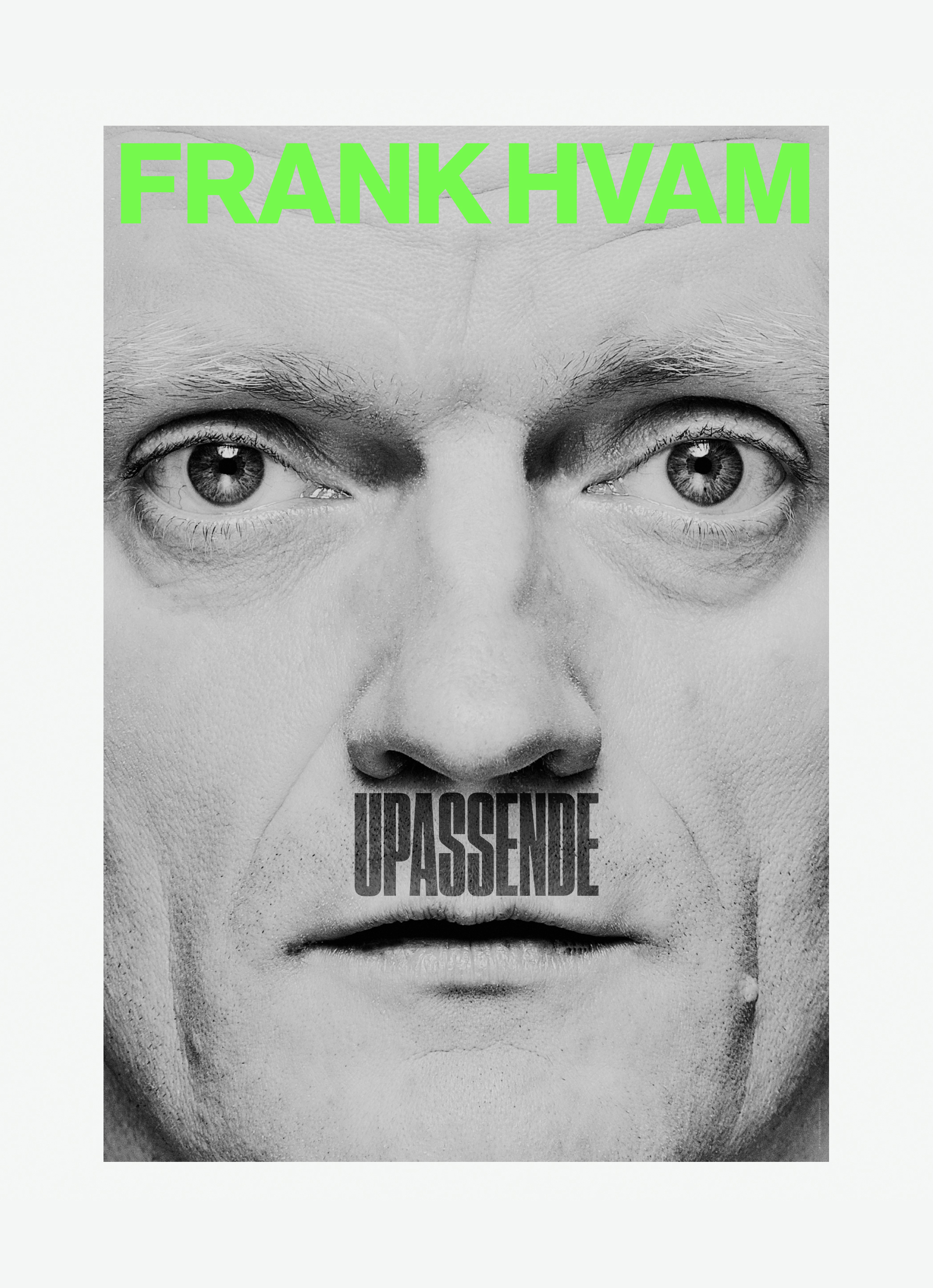 A poster for Frank Hvam's stand-up show "Upassende" (Inappropriate).
In collaboration with
Photographer Joachim Ladefoged.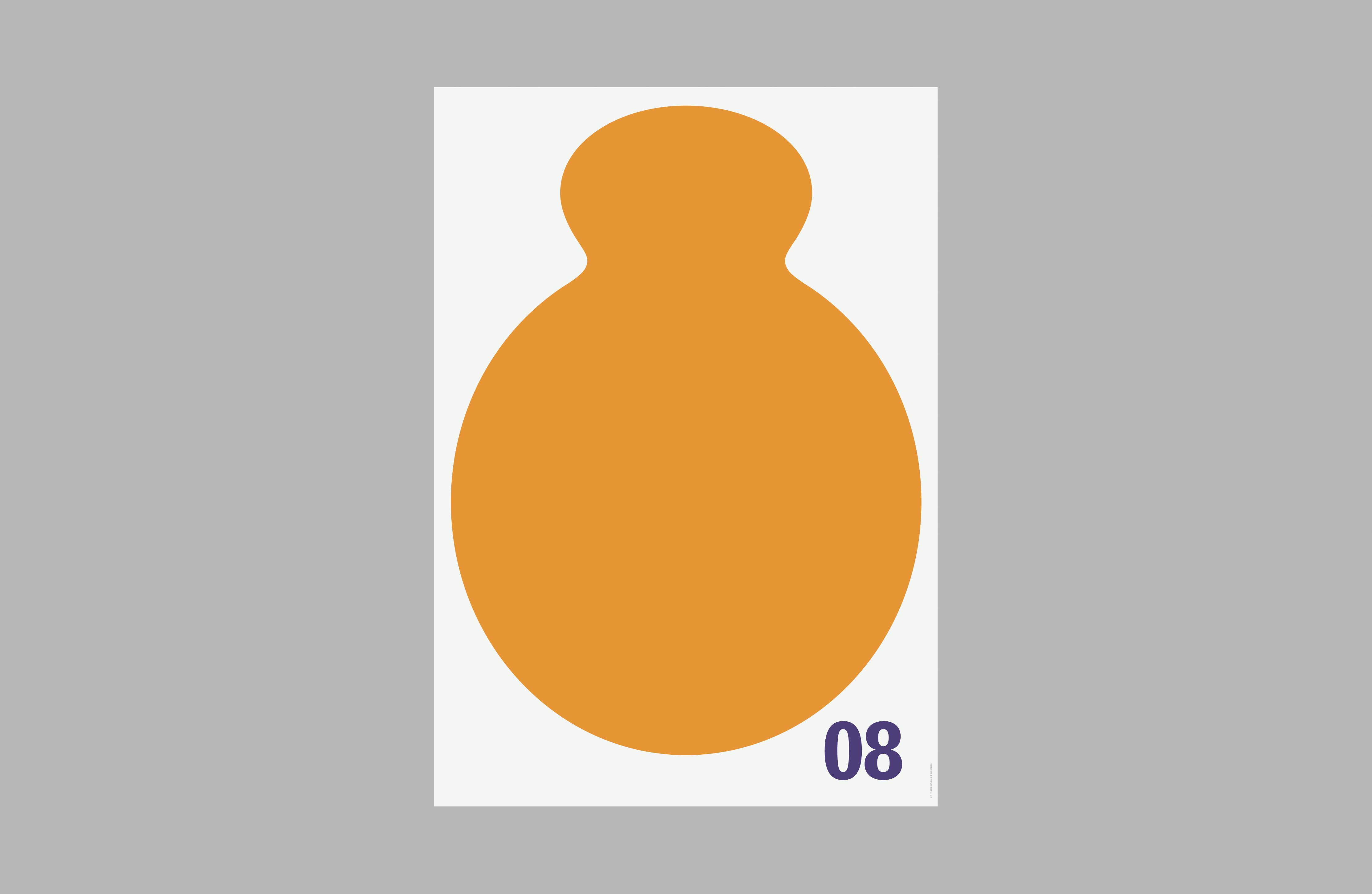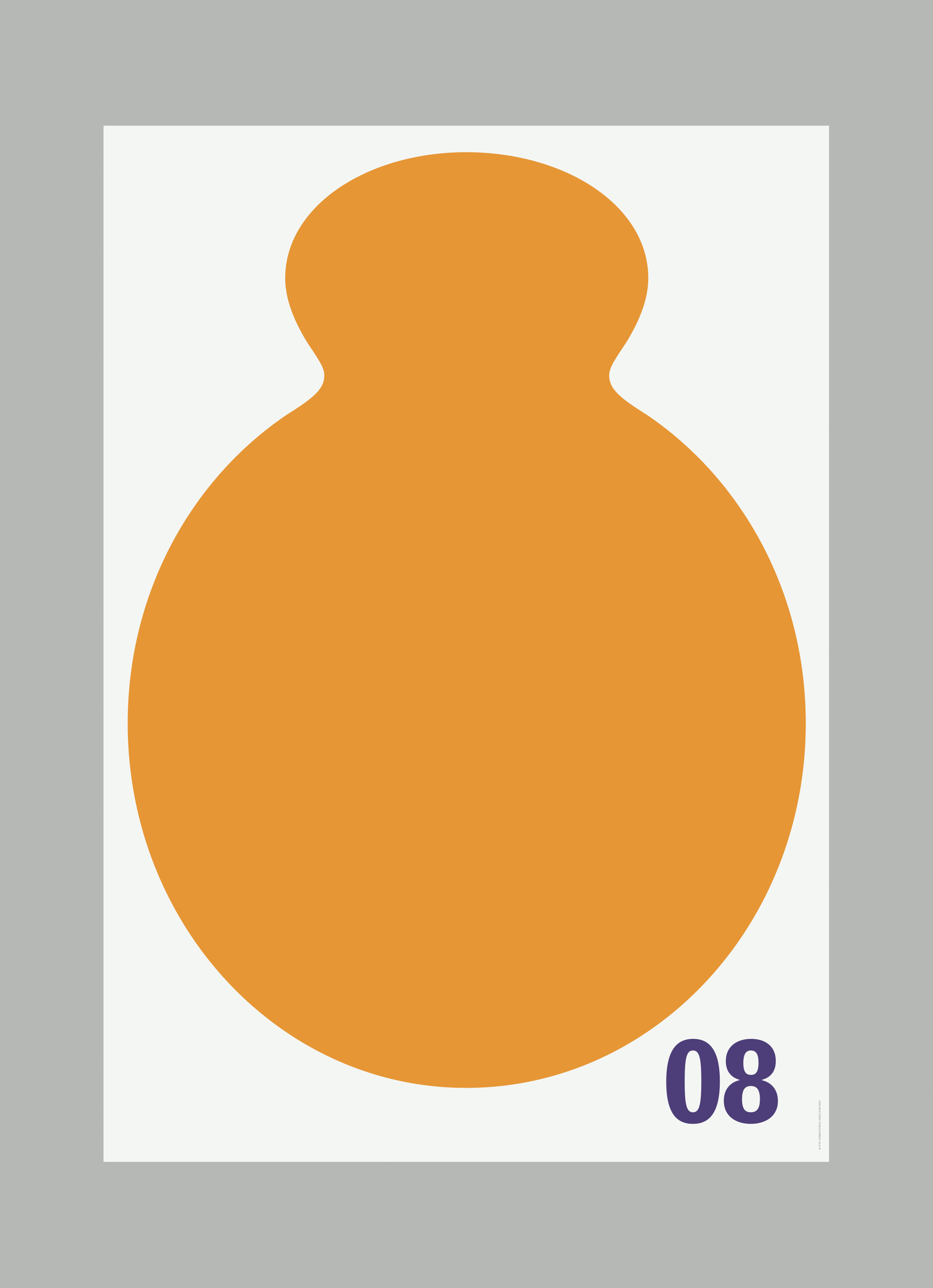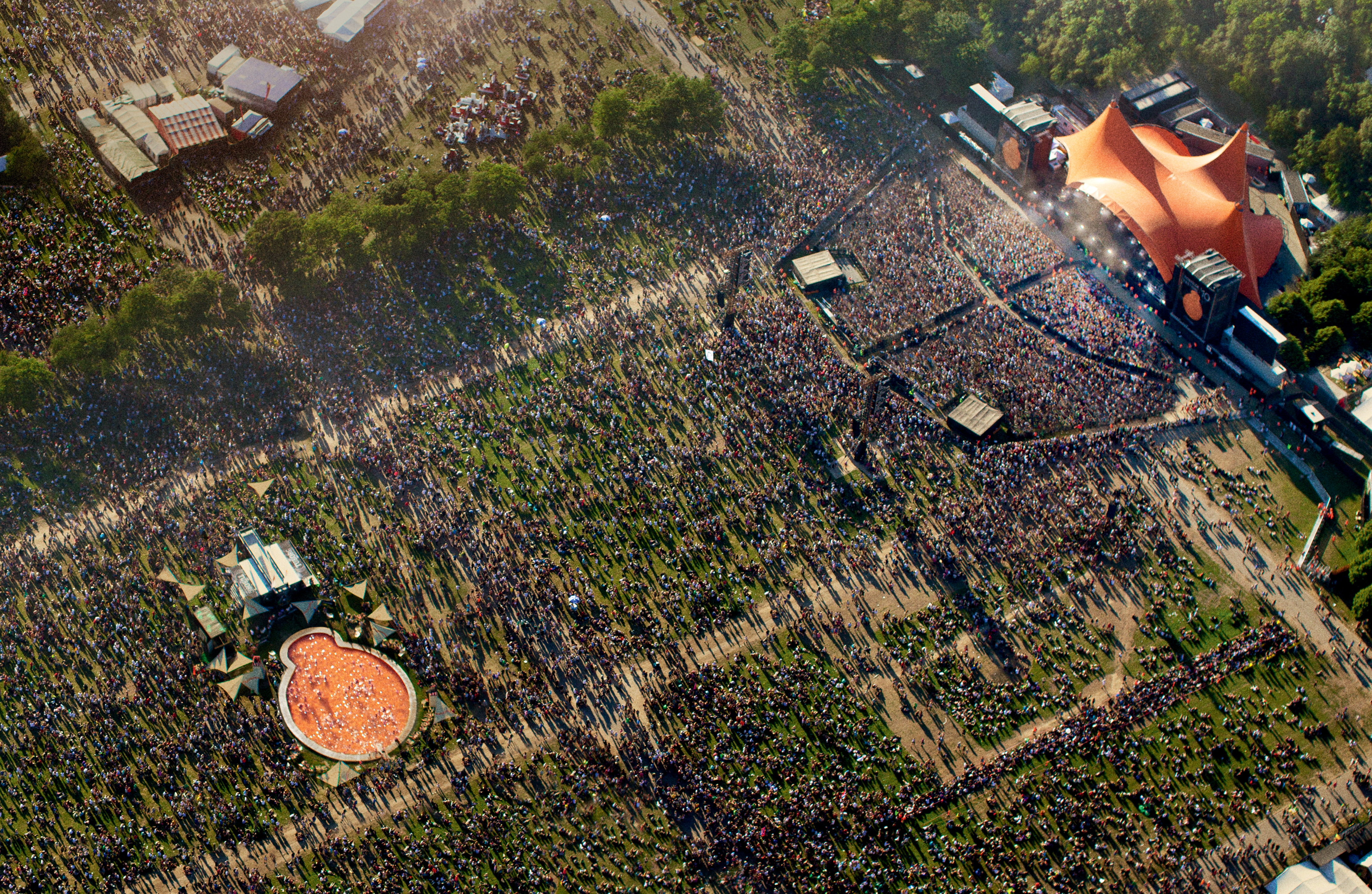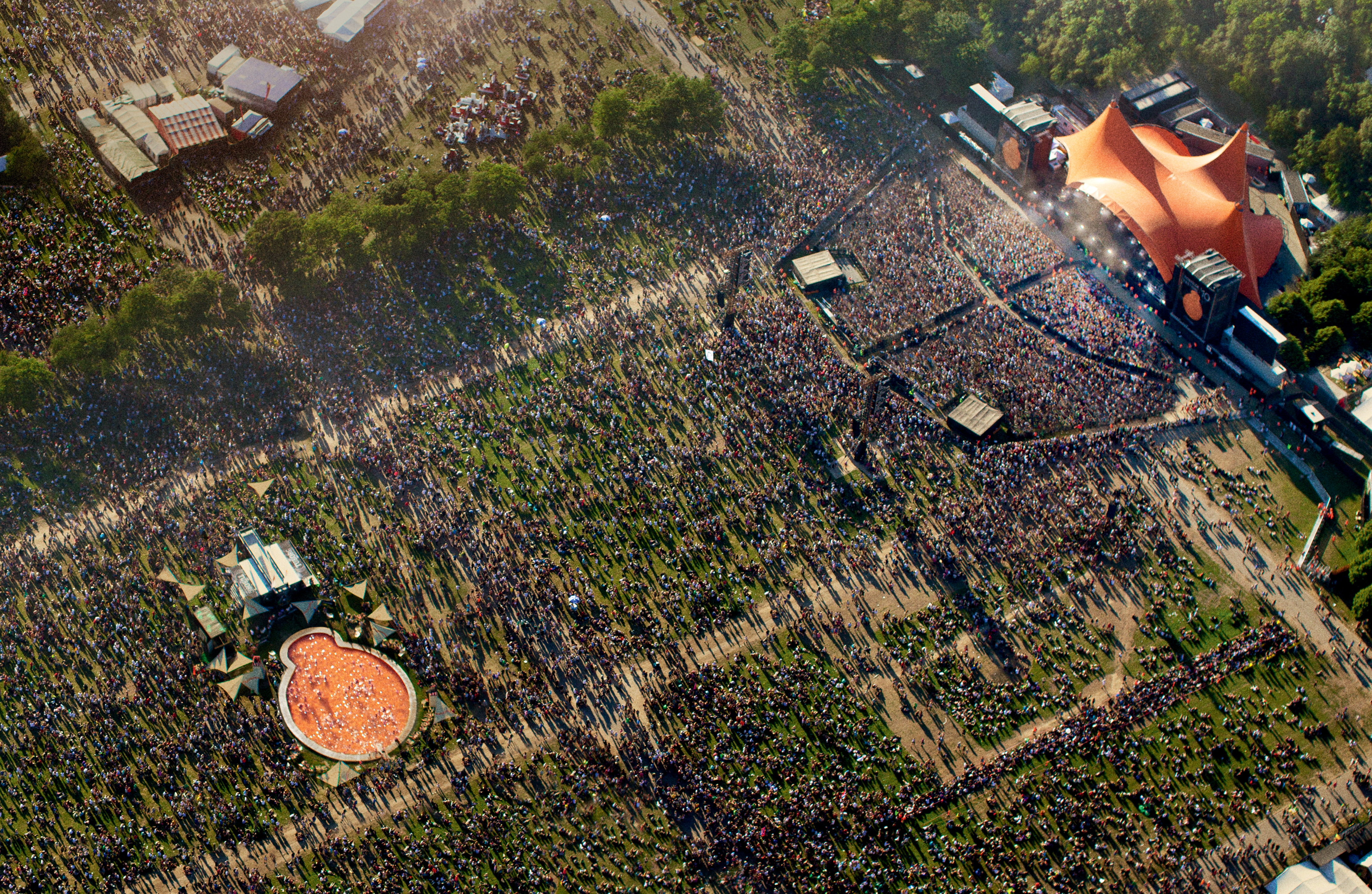 Tuborg's sponsorship of Roskilde Festival.
A poster for an exhibition at The Danish Design Center on how design organizes and influences modern travel – from holidays to business trips – from adventure tourism to space travel.