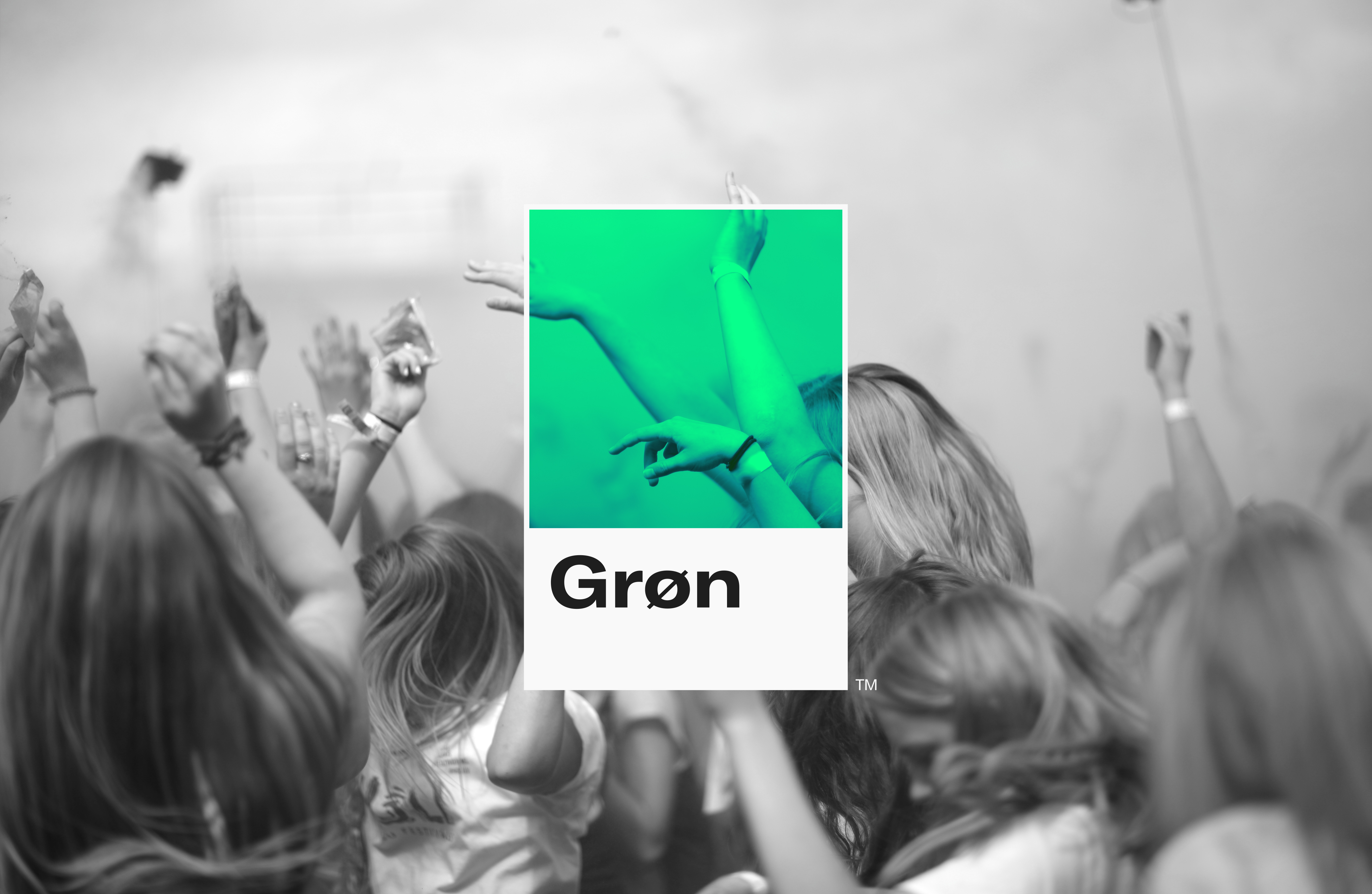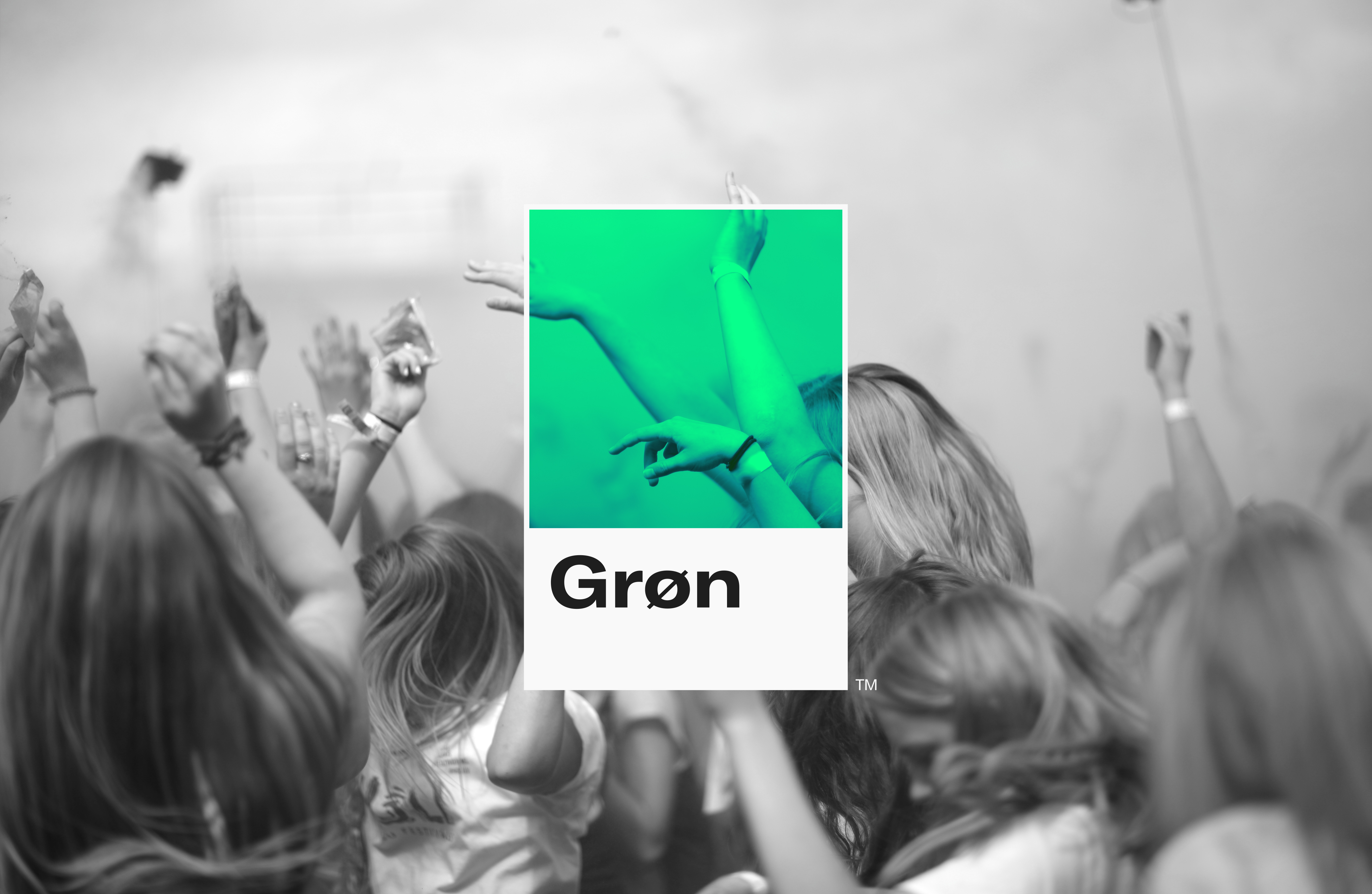 After more than 30 years, Grøn Koncert – Denmark's free concerts for charity – needed an updated identity.
Grøn Koncert serves a purpose greater than itself – all profits go to the Danish foundation for people with muscular dystrophy – and generations of Danes have embraced the concerts as part of their culture.
Research showed us that, when talking about Grøn Koncert, people simply shortened it to Grøn. So instead of just updating the design, we chose to update the name too. This was important because it placed Grøn where it wanted to be, right in there with the audience, celebrating life through live music.
Visually, we decided to scrap the old symbol – a green electric guitar, which not only had become curiously obsolete, since many present-day performers played other instruments, but which also faced the wrong way in terms of strategy. Instead, we chose a green cut-out, which has an almost unending array of usefulness.
In collaboration with
Henrik Juul.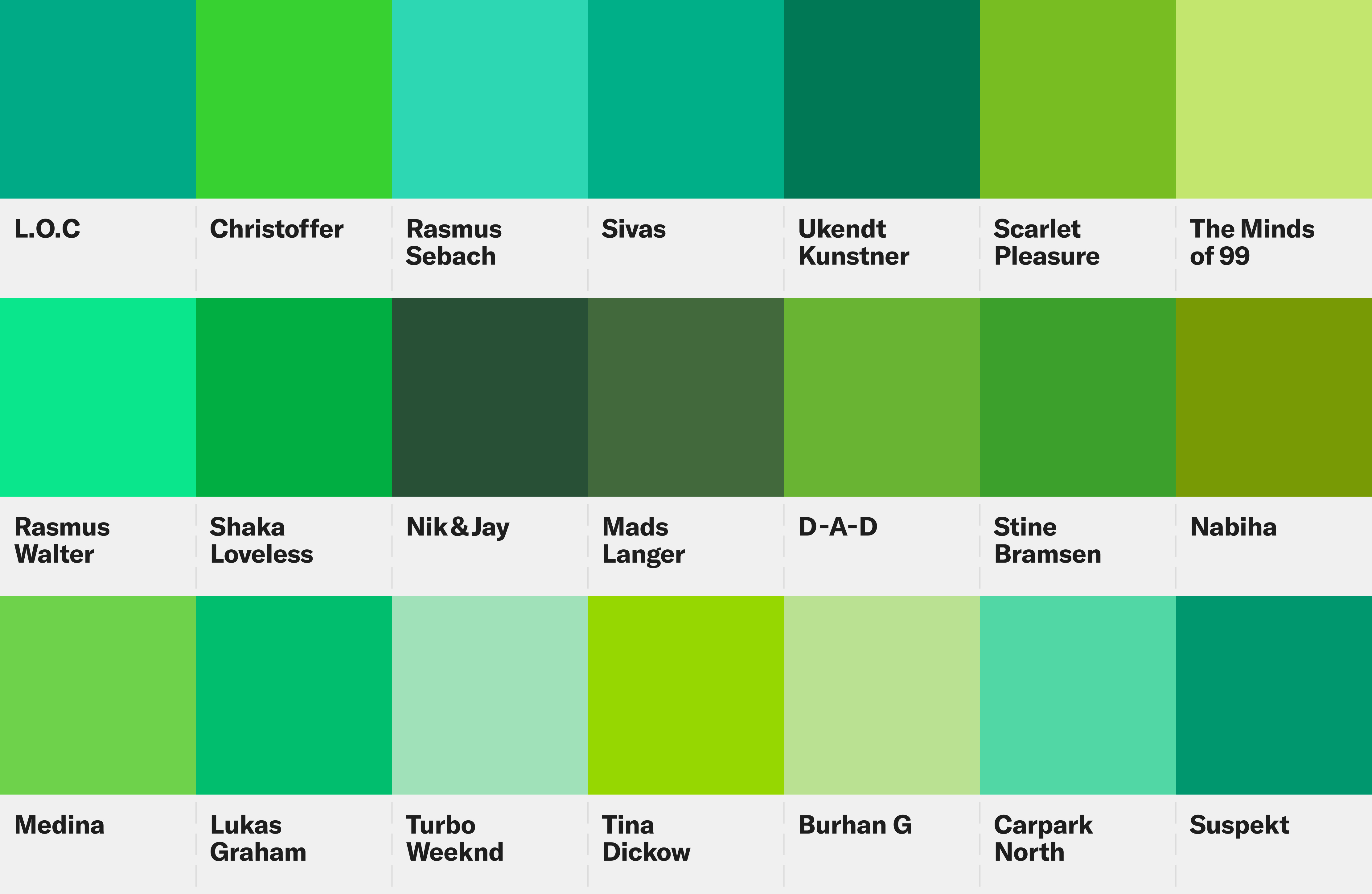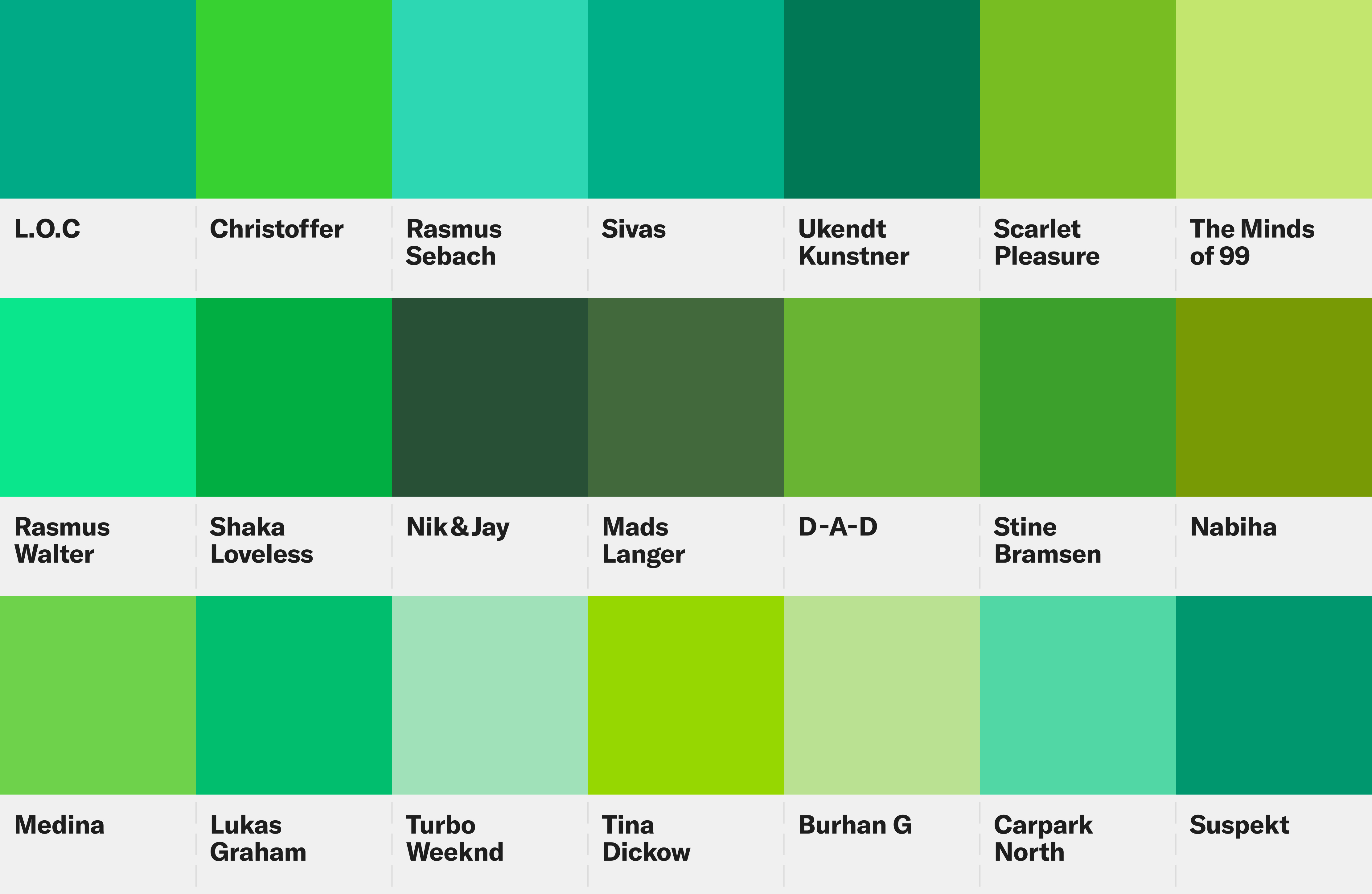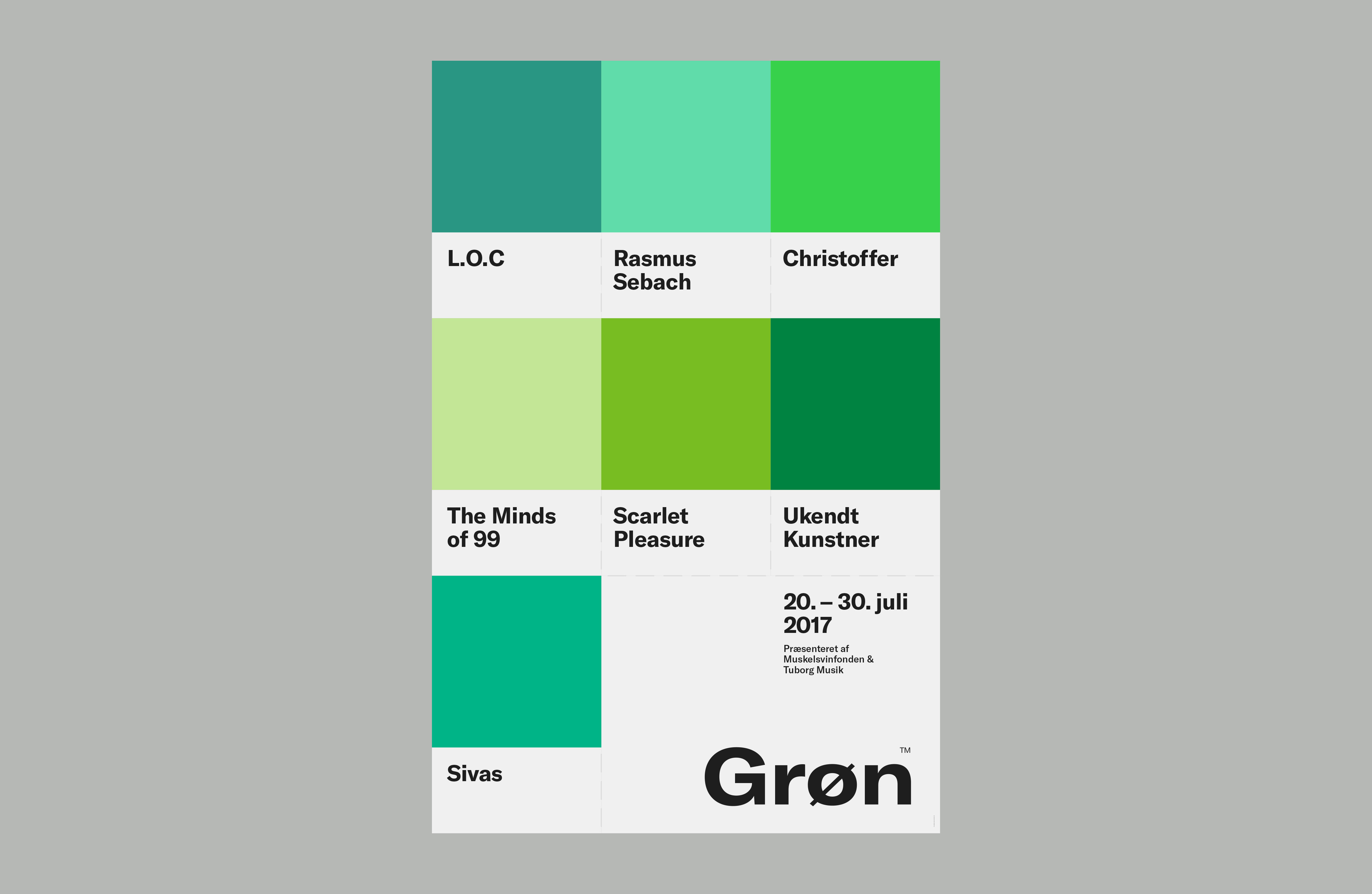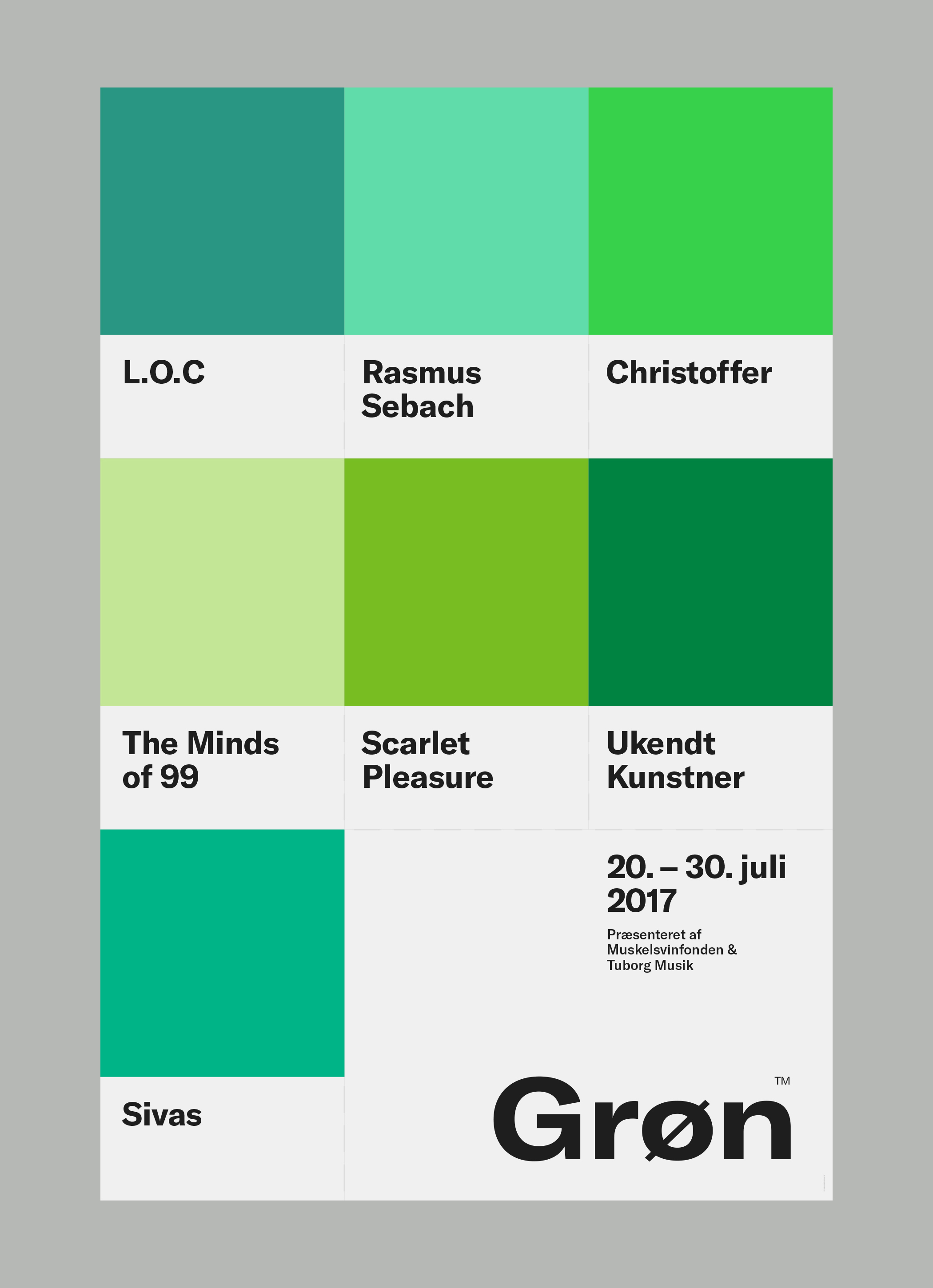 Grøn decided to let each performer pick their own shade of green, thereby relinquishing control and demonstrating that it truly is about something bigger than itself.